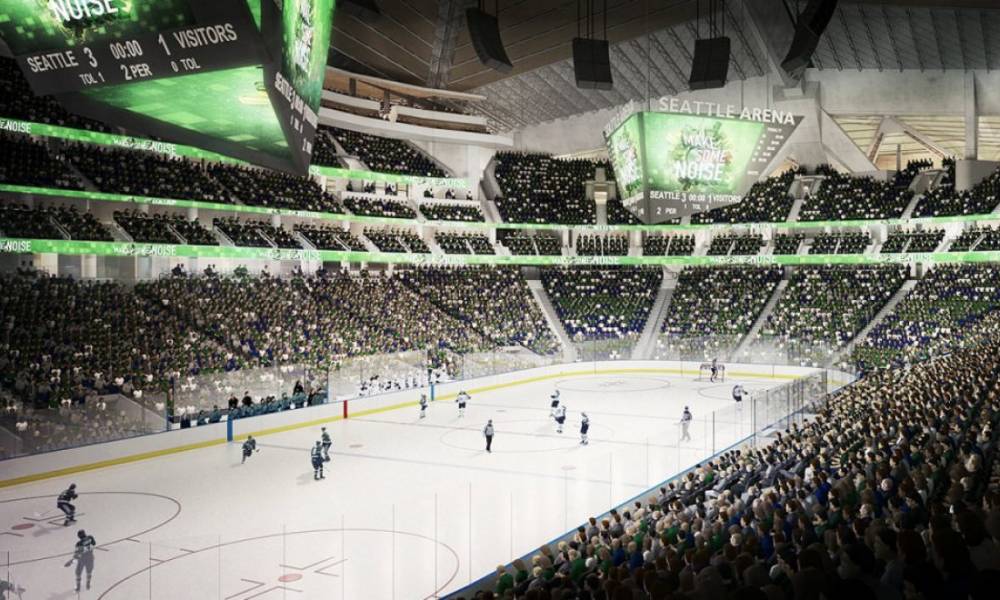 Seattle Taking Shape as an NHL City
As the rest of the NHL plays it's first game of the season this week, the city of Seattle is gearing up to become a hockey town.
Via the Seattle Times, NHL Seattle officials addressed locals at the site of the team's new headquarters and training center. 
The new $85 million, 180,000 square foot facility will be built on the site around Northgate Mall. It will contain training facilities including three regulation ice surfaces, and front office facilities.
The ice surfaces will be surrounded by 1,000 seats. When they are not in use by the team, they will be available for community use.
Want $250 to bet on the NHL?
Sign up now!
"This facility will be one of a kind, not only for our team but also for the community,'' NHL Seattle CEO Tod Leiweke said in a release. 
"We will grow the game of hockey here and provide a gathering place for the ice-sports community and the people of Northgate.''
"We want to connect with the community and tell them about all of the things that are going to be happening here,'' said Kyle Boyd, NHL Seattle's director of youth and community development/training. 
"The three sheets of ice, our youth hockey programs, our Learn to Skate programs. There are going to be a bunch of things going on here that everybody can participate in once our doors open.''
Development of the site will commence in February 2020 and will be completed by June 2021.
The NHL's board of governors voted unanimously to approve Seattle's expansion team in December 2018.
Seattle's team will begin playing in September 2021 as a part of the Pacific Division in the Western Conference. As a result, the Arizona Coyotes will move from the Pacific Division to the Central division to balance all divisions.
The new team will play at a redevloped KeyArena, the former home of the NBA's Seattle Supersonics.
NHL have hired former Carolina Hurricanes GM Ron Francis to be the general manager of the new team. It will be Seattle's first hockey team since the Seattle Totems in 1975.