Latest Trends for Top Four NBA Title Favorites
By David A.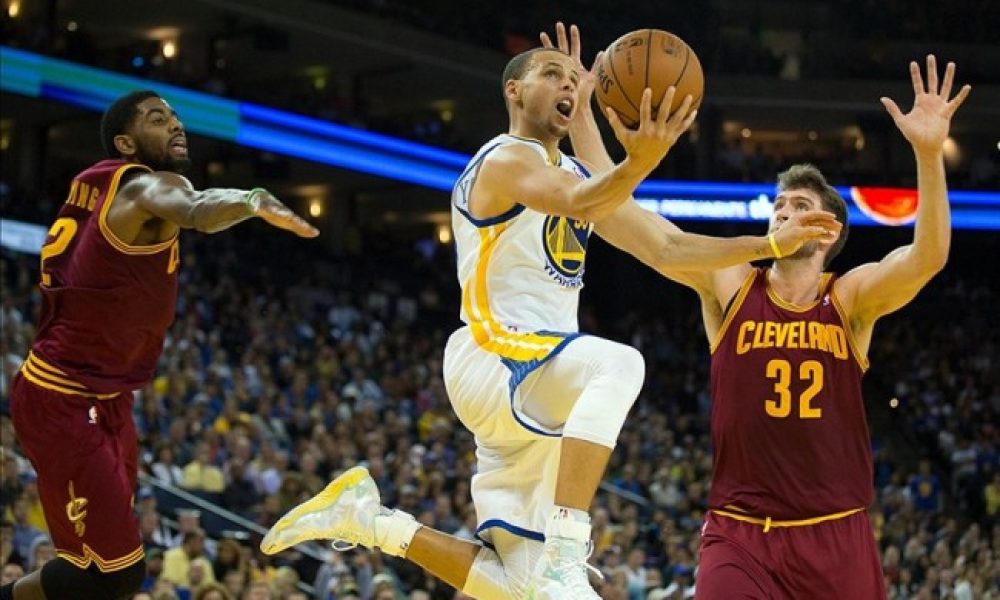 The NBA All-Star game is a thing of the past. The trade deadline just passed and now teams are focusing on their final 25 to 30 games of the regular seasoning to secure one of 16 playoff berths.
The top four favored to win this season's NBA title are below with important trends that should be considered when betting on them to win the rest of the season and into the playoffs.
Golden State
The Golden State Warriors are at -130 to win the NBA title. The defending champions have the best record in the NBA at 48-4. The Warriors are 24-0 at home thus far and are 11-0 straight up and 7-4 against the spread over their past 11 games played.
Golden State leads the NBA in scoring at 115.5 points a game and is No. 2 in winning margin at +12.5 point per game.
Festus Ezeli a backup center had arthroscopic knee surgery will be out indefinitely, but otherwise the team is very healthy.
Cleveland
Cleveland has the second shortest odds to win the NBA title at +350. The Cavaliers lead the NBA Eastern Conference with a record of 39-14 and sit 3 ½ games ahead of Toronto.
Cleveland is the defending champions of the conference and clearly the favorite to win the conference again to reach the NBA Finals.
What is a big unknown is if Cleveland can beat any team that wins the West.
Cleveland is 23-27-3 against the spread this season, with four losses ATS over their past 6 games.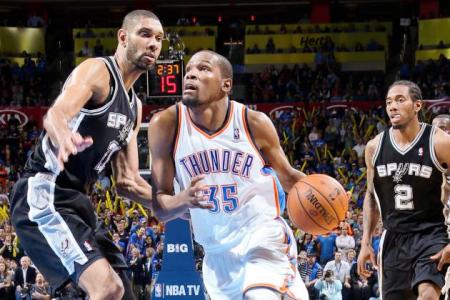 San Antonio
The Spurs are +375 to win the NBA title. San Antonio is 45-9 after losing on Thursday to the Clippers following the All-Star break. They sit 4 games behind the Warriors.
San Antonio during the first half of this season has turned the biggest profit for bettors. San Antonio is 28-0 SU while 19-9 ATS at home this season.
The Spurs lead the NBA in winning margin at 13.3 points per game, at home the margin is 16.1.
Oklahoma City Thunder
The Thunder is +900 to win the NBA Title. OKC is 40-14 on the season and third in the West.
Oklahoma City has not won an NBA Championship and this could be the final attempt for a while. Stars Kevin Durant and teammate Russell Westbrook might not be together after this season.
The Thunder is second in scoring but has only covered the number in 21 of 40 wins. On the road, Oklahoma City is a dismal 7-17 ATS.