LeBron James Gives You The Edge In The Bubble – Draymond Green
By Connor Lynch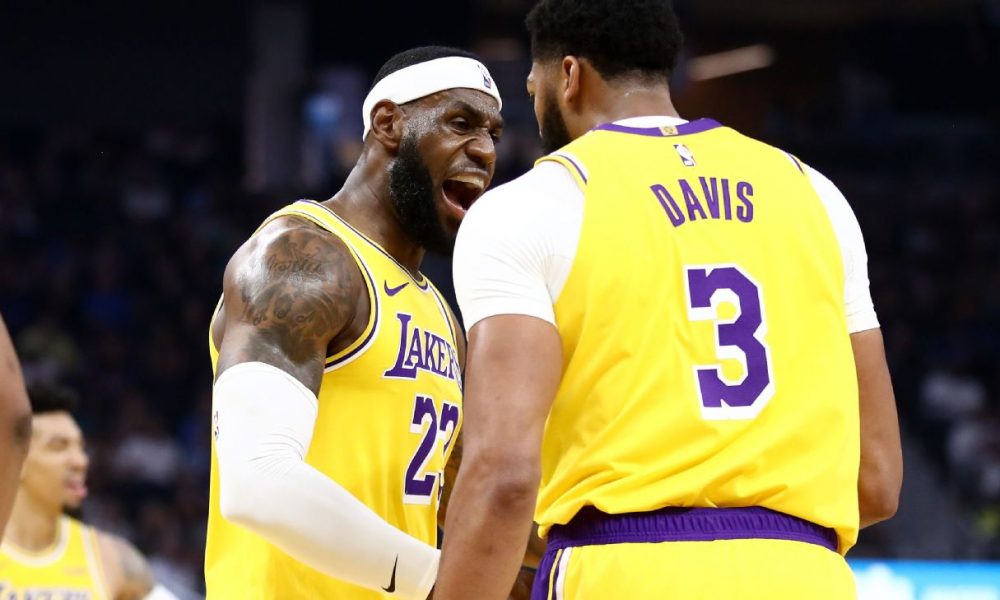 LeBron James and the Lakers will have the advantage when the NBA season resumes in Orlando on July 29.
That's according to three-time NBA Champions and Golden State Warriors forward Draymond Green. Green cited James as the Kingmaker when he discussed the two Los Angeles teams with ESPN on Tuesday.
Green conceded that the Clippers, the consensus favorite for the title, have the more complete team. However, he thinks the ability of LeBron James to hit the ground running will benefit the Lakers.
We have seen slow starts by teams when the German Bundesliga and the English Premier league resumed play. Coming back to your highest level after so long out is certainly a challenge, one Green feels that LeBron James will rise to faster than anyone else.
Want $250 to bet on NBA futures?
"I think going into the season and all season long, the [Los Angeles] Clippers were the favorite," Green said. 
"When you look at their team, I think they have someone that checks every box, from a defender, Kawhi Leonard, Paul George, Patrick Beverly.
"When you're talking great size with Kawhi, Paul George, Marcus Morris, they check all the boxes. They can match up with any team well. And they have shooting. They have Montrezl [Harrell] down low. They have everything that you need to win a championship."
The drive and determination of LeBron will counter that though, according to Green.
"However, I think going into this bubble, the Lakers got to be the favorite because they got LeBron [James] and he can kind of adjust anything," Draymond Green added. 
"And I think he's probably the most disciplined player we've ever seen in the NBA, and that's going to matter going into this bubble. Having LeBron on your team going into this bubble gives you a slight advantage."