LeBron James: I Know How Inspiring Basketball Is
By Connor Lynch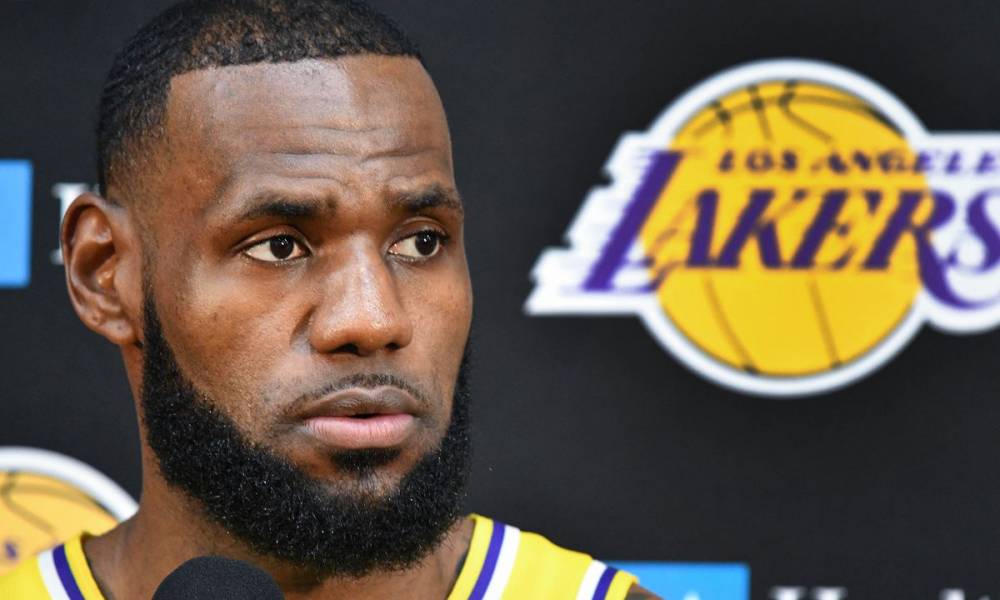 LeBron James and the Los Angeles Lakers were on a roll when the NBA suspended it's regular season in March. 
After a lacklustre first season in LA, LeBron James had started to come into his own. He was averaging 25.7 points, 10.6 assists and 7.9 rebounds per game before the suspension. His performances propelled the Lakers to a 49-14 record, the best in the Western Conference.
It looked for all the world as if the Lakers were destined to end their playoff drought. As a result, it's no surprise to hear LeBron James say he wants to pick up the season where it left off.
Want $250 to bet on NBA futures?
"Definitely not giving up on the season," James said. 
"Not only myself and my team-mates, the Lakers organisation, we want to play.
"There's a lot of players that I know personally that want to play. And obviously, we don't ever want to jeopardise the health of any of our players or any of the players' families and so on and so on.
"This is a pandemic that we have no idea [about]. We can't control it."
"I know we all miss it," said the three-time NBA champion. "I'd be sitting here lying if I said we don't."
This past weekend the German Bundesliga provided hope to elite sport when it returned to action, albeit without fans. If Bundesliga games continue to run smoothly, it will pave the way for other sports to come back.
"We're seeing a lot of sporting events, UFC, soccer, we're hearing baseball's about to get going in a little bit," James added. 
"You know, I want to get back to playing. I love to play the game of basketball, I know how inspiring the game of basketball is.
"I know how inspiring sport is, itself. As soon as possible, when we can get back out there, we'd love to bring the game of basketball back to our fans."