LeBron James Missed by Lakers Despite Poor Form
By Connor Lynch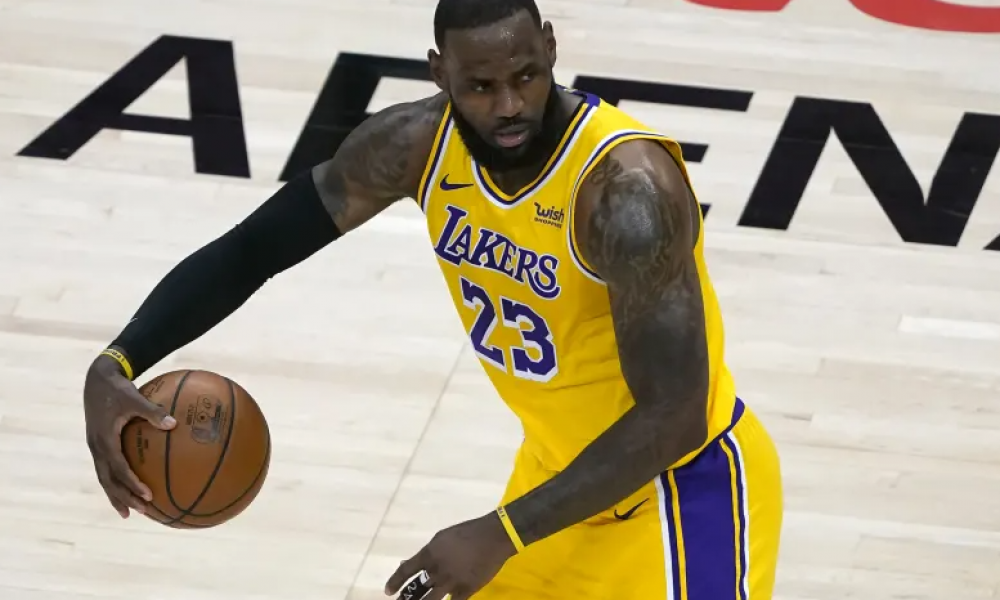 LeBron James has a '50-50' chance to be fit for the Lakers' game away against the Boston Celtics on Friday.
The Lakers could use LeBron James to jump start their season after Wednesday's defeat to the Milwaukee Bucks. After the narrow 109-102 loss, the Lakers fell to 8-8 on the season.
LeBron James hasn't been his bombastic self when he has played this year. In 6 games, he's averaged 24.8 points – the lowest since his rookie year. As well as that, he's averaging the lowest amount of assists (7) since 2015-2016 and his least amount of rebounds (5.5) since his rookie year. 
His field percentage of 46.7% is also his lowest since his rookie year. He's turning the ball over 4.2 times per game, which is tied with his 2017-2018 career high.
Want $250 to bet on the NBA?
In spite of all this, the Lakers are still better off with LeBron on the court. The team is 4-6 without James this season, and was 4-2 with him. All he had to say about his potential involvement on Friday was 'I hope'.
"I was hoping he was going to play each of the last seven games or whatever it's been since he's been out," Vogel said. 
"I always hope he's going to play. I'm always optimistic. He's still day to day. No decisions are made.
"I know he did some work today. I haven't gotten the reports on how that went yet. But I'll leave that between him and the medical team to make the decision of when he's ready to go."
"We put a team together and we haven't seen it yet," Anthony Davis said. " Once we get everybody back, we can kind of see, to be honest. Until then, just got to fight with what we got."