LeBron James: We All Need More Rest
By Connor Lynch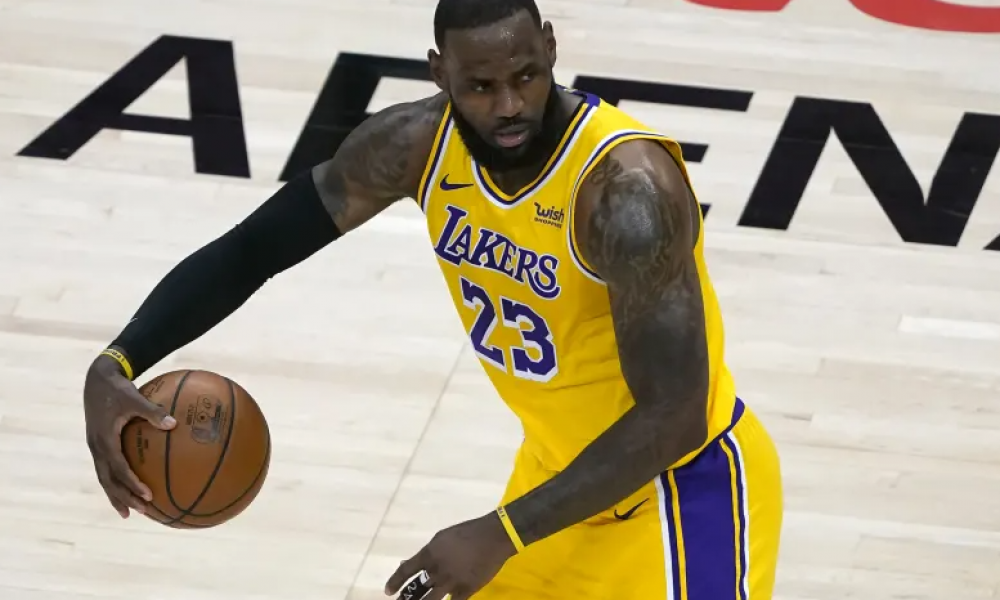 LeBron James said he's no less tired than any other NBA player after the Lakers lost their third straight game.
The Lakers lost 127 – 124 to the Washington Wizards in overtime on Monday. LeBron James missed the chance to put L.A one point up from the free throw line with 9.8 seconds remaining.
As a result, Russell Westbrook's layup with 11.6 seconds left decided the game. LeBron James finished with a respectable 31 points, 13 assists and 9 rebounds, but he was 14-of-29 from the field. As well as that, he was only two of ten from beyond the arc, and had a season-high eight turnovers. 
The fact that this was LeBron's fourth 40-minute shift in February hasn't been lost on the NBA world. James is averaging four minutes more per game this month than in January.
Want $250 to bet on the NBA?
Despite the struggle to fill in for the injured Anthony Davis, LeBron doesn't agree that he's being overworked. 
"I think this whole narrative of 'LeBron needs more rest' or I should take more rest or I should take time here, it's become a lot bigger than what it actually is," James said.
"I've never talked about it, I don't talk about it, I don't believe in it. We all need more rest.
"This is a fast turnaround from last season, and we all wish we could have more rest. But I'm here to work, I'm here to punch my clock in and be available to my team-mates.
"I have never asked for time off or time throughout the season. And it's growing to a point where it's not even coming from me anymore. It's just like, 'OK, LeBron should take time off' or 'Why is his workload at this?' I've been hearing it for five, six, seven years now, and I'm still going strong. So I don't need a handout, I'm not looking for a handout; my job is to go out when I'm available, when I'm healthy to go out and play, and that's what it's all about."