Lloyd Pierce Had 'No Chance' With Hawks – Doc Rivers
By Connor Lynch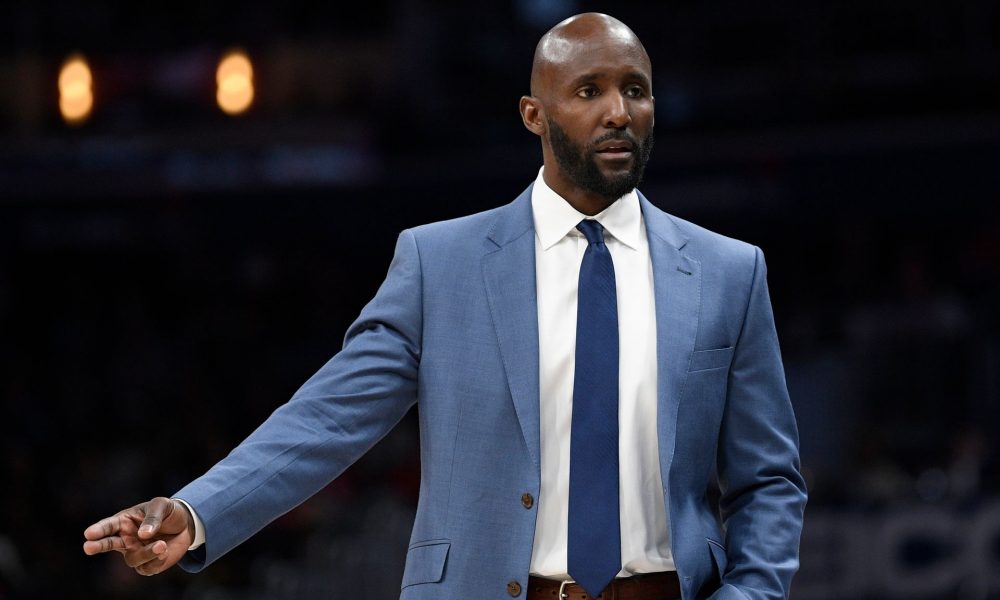 Philadelphia 76ers coach Doc Rivers has expressed his dismay over the firing of ex Atlanta Hawks coach Lloyd Pierce.
Rivers pulled no punches in explaining why Lloyd Pierce was fired. According to Rivers, he is the scapegoat of a challenging rebuild.
Assistant coach Nate McMillan will coach the Atlanta Hawks in the interim. McMillan has a 667-591 record in 16 years as a head coach with the SuperSonics, Blazers and Pacers.
Lloyd Pierce was hired in 2018 and tasked with rebuilding the Hawks franchise. Atlanta hasn't appeared in the playoffs since 2017, and Pierce's 63 – 120 record with them wasn't bringing them any closer.
Want $250 to bet on the NBA?
"Really disappointed," Rivers said. 
"I just talked to him, I want to say, five days ago. He just had a brand-new baby. This is a tough business, boy. It's tough. I've always thought it was really difficult in a rebuild.
"Most of the rebuilds, unfortunately, go the way of Lloyd Pierce. You're in the middle of the rebuild and then you blame the coach for the losses that you had no chance to win. Unfortunately, that's just the way it's worked in the league."
Following Atlanta's 109 – 99 loss to the Heat on Sunday, they lie in 11th in the Eastern Conference. The 14 – 20 team clearly has a problem seeing games out, a common trait for developing teams. It was their 11th loss from a winning position in the fourth quarter this season.
General manager Travis Schleck said in a statement that the team wasn't progressing fast enough.
"As we said at the beginning of the season, our goal was to have progress this year," Schlenk said. 
"To move forward. And we just felt like that wasn't happening as quickly as we wanted it to. These are not easy decisions. These are real-life decisions that affect multiple families, and they are not easy. But we felt like for the organization it was the best thing for us to do moving forward."