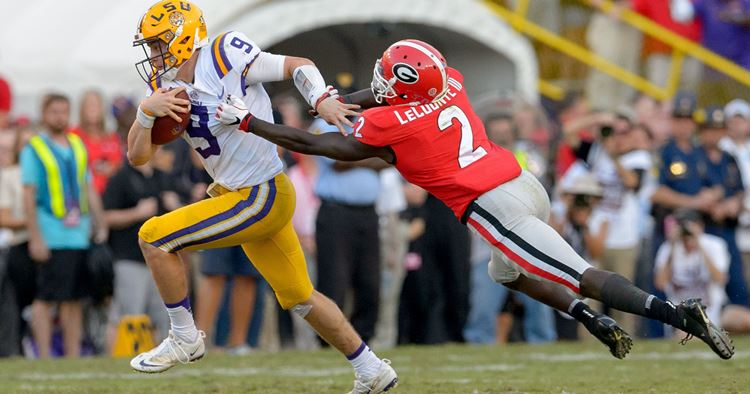 LSU Hosts Mississippi State at Death Valley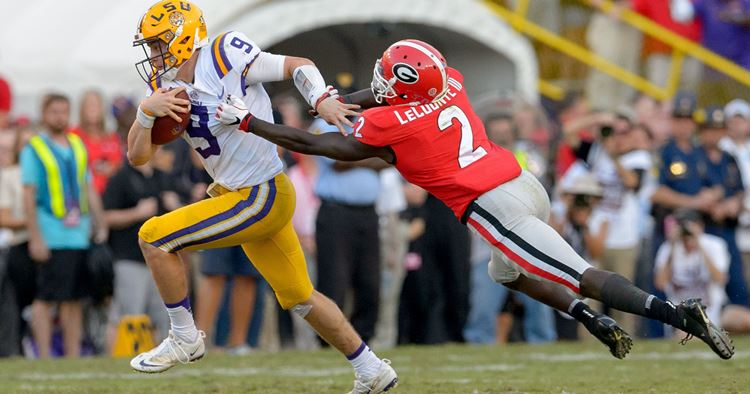 On Saturday night, the No 5 ranked LSU Tigers host the Mississippi State Bulldogs at Tiger Stadium more commonly known as "Death Valley" in an SEC showdown.
The Tigers are coming off an upset win over Georgia. The Bulldogs going into last week's game against LSU was ranked No. 2 in the nation. LSU has one of the nation's most balanced offenses as both its running game and passing game has the same total yards of 1,415 through the first seven games of the season.
Tigers' quarterback Joe Burrow passed for 200 yards and rushed for 66 and a pair of scores in LSU's 36-16 win over Georgia. LSU's Cole Tracy kicked 5 field goals tying an LSU record.
Mississippi State is looking for its second straight win over an opponent in the top 10 after upsetting Auburn 23-9 on October 6 and then having a bye week last weekend.
The Bulldogs have one of the country's best defenses giving up just 12.7 points per game ranking the Bulldogs No. 1 in the nation in that category. Mississippi State is ranked No. 8 in overall defense allowing just 289.7 yards per game. The Bulldogs have held five of their six opponents to 14 or fewer points this season.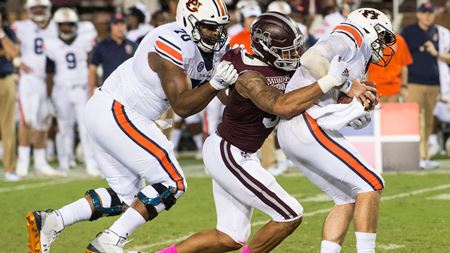 Bulldogs defensive lineman Montez Sweat is leading the nation in quarterback sacks per game with 1.25 and is the best in the SEC in total sacks with 7.5, after collecting 3.0 against Auburn.
Bulldogs quarterback Nick Fitzgerald had 264 yards of offense and a pair of touchdowns including 195 rushing yards with two TDs against Auburn. Fitzgerald has rushed for more yards as a quarterback than any other signal caller in SEC history and needs just one yard to reach 3,000 while at Mississippi State.
LSU running back Clyde Edwards-Helaire rushed for 145 yards in last week's win over Georgia as the Tigers racked up 275 yards on the ground and are now 4-0 when at least one rusher tops the 100-yard mark.
On defense, linebacker Devin White received the Defensive Player of the Week award in the SEC after posting 13 tackles. White is No. 3 in the SEC in tackles with 66 averaging 9.4 each game.
After seven games, LSU has defeated three top-10 teams for the third time since the football program started.
Expect a hard fought game in the trenches with the Tigers wearing down the Bulldogs defense in Baton Rouge and winning 23-14.