Luke Walton Hired as New Sacramento Kings Coach
By Connor Lynch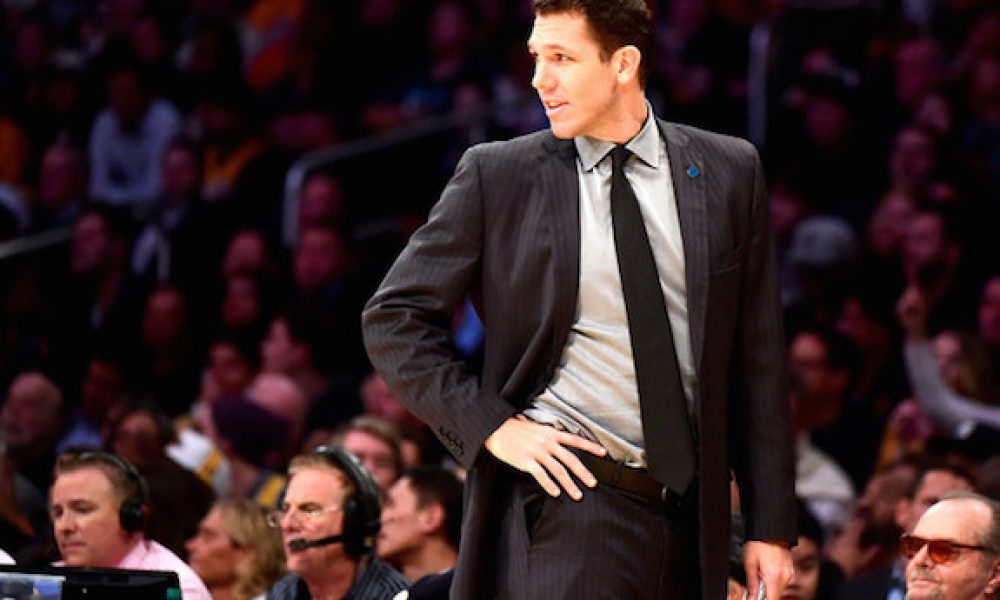 Ex Los Angeles Lakers coach Luke Walton was officially announced as the new Sacramento Kings head coach on Monday.
Luke Walton agreed to a four year contract with the Sacramento Kings on Saturday. This was just one day after he 'mutually parted ways' with the Los Angeles Lakers. Additionally, the announcement was made just four days after previous Kings coach Dave Joerger was fired.
It's a change of tack from Kings general manager Vlade Divac, who acted quickly to secure Luke Walton. The last time he conducted a coaching search, it spanned weeks, with more than ten candidates interviewed.
Want $250 to bet on the NBA Playoffs?
Sign up here!
"I have known Luke for many years, and I am so excited to welcome him and his family to the Sacramento Kings," Divac said in a statement.
"I look forward to his leadership on the court as we work to build a winning culture for many years to come."
Per team' policy, the terms of the deal were not revealed.
Walton achieved a 98 – 148 record with the Lakers, with a variety of behind the scenes issues to contend with. Before that, he was Steve Kerr's assistant at the Golden State Warriors. He spent two seasons there, even filling for Kerr while he dealt with back issues.
In those 43 games, Walton achieved an incredible 39 – 4 record. His former mentor Kerr has said that the Lakers have lost out by letting him go.
"As this job, as a coach in the NBA, you are 100 percent dependent on your circumstances — the strength of the organization, the momentum, the unity — everything has to be in good order," Kerr said.
"Because if it's not, as we've witnessed with the Lakers, then there's going to be casualties, and usually the coach is the first one.
"They are losing one of the best human beings in the NBA, they're losing a guy who knows the game as well as anybody I've ever met, they're losing somebody players believe in and players want to play for," Kerr added.