Matt Breida: "We Are Going to Have a Great Year
By Connor Lynch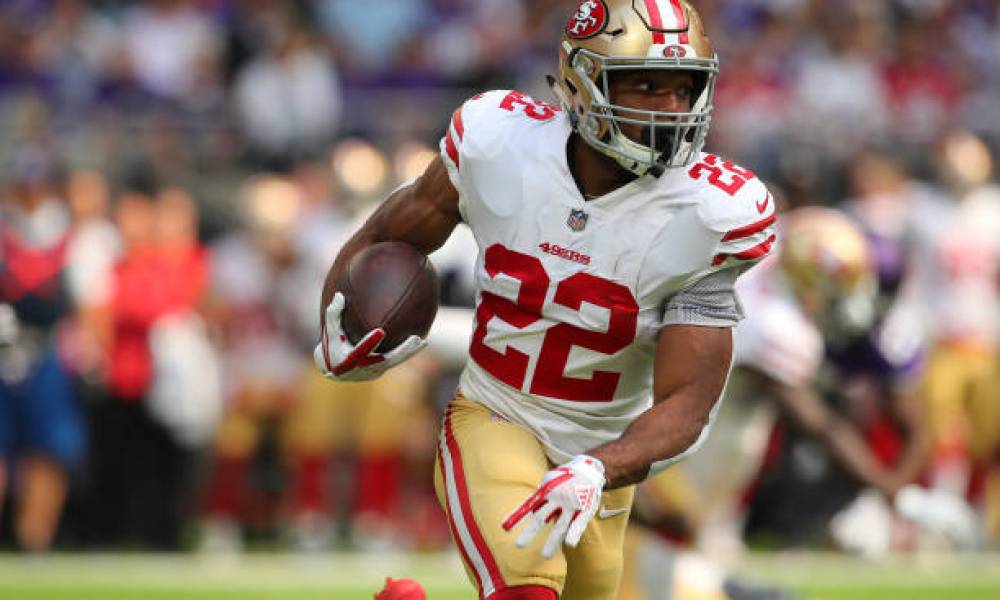 San Francisco 49ers running back Matt Breida is the NFL's rushing leader after the first two weeks of the season.
Matt Breida has 184 yards on the ground, which is the current highest in the NFL. He also has an average of 8.4 yards per carry, which is the highest in the league.
Matt Breida caught they eye with an impressive display against the Detroit Lions on Sunday. In that game, he carried 11 times for 138 yards. This includes a second half 66-yard touchdown.
He has been afforded these opportunities because of a season-ending knee injury to Jerick McKinnon.
Want $250 to bet on the NFL?
Sign up now!
In that time, he has racked up even more impressive figures. He has 137 yards before contact and an average of 6.23 yards before contact per carry. Over the first two weeks, no other player has matched those statistics.
He is tied second among all players for runs of 10 or more yards with 5. This is just one behind Carolina Panthers quarterback Cam Newton.
His 66-yard touchdown run skews these slightly, but even if you take that out, he still averages 5.6 yards per carry.
Breida, who was an undrafted rookie from Georgia Southern in 2017, wasn't expected to be playing in the NFL. He is aware of his doubters, but says that he is focussed on helping the team.
"A lot of people thought this year that I wasn't going to get as much playing time as I did last year, and they planned on using both of us [Breida and McKinnon] a lot," Breida said.
"It sucks that Jet went down, but I feel like me and him are going to be able to help this team out a lot and have a great year."