Michael Malone Bemoans Nuggets' Lack Of Urgency
By Connor Lynch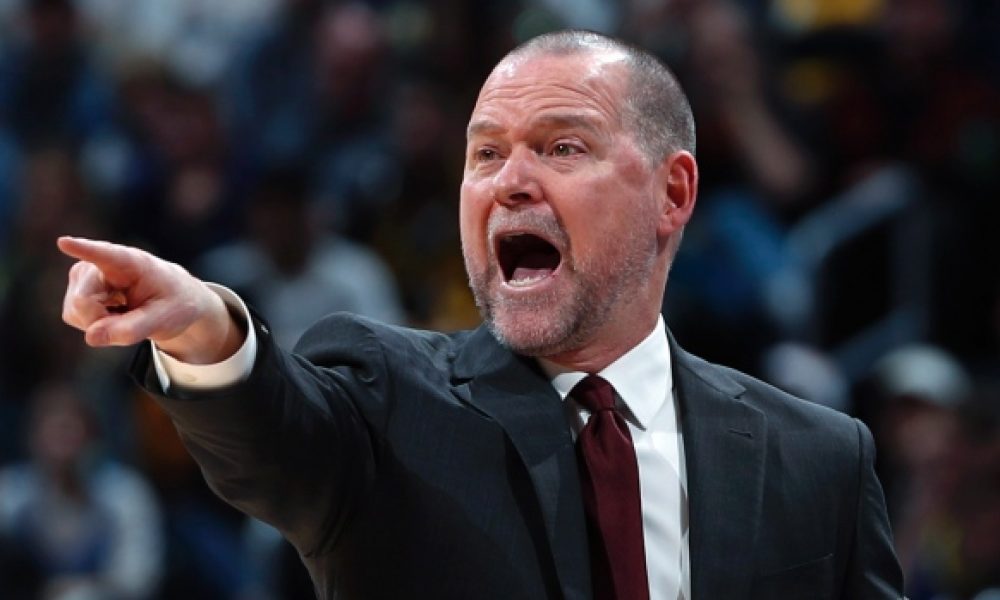 Nuggets coach Michael Malone was disappointed by his teams' Game 2 defeat to the Phoenix Suns, to say the least.
Phoenix now has a 2 – 0 lead in the series after Wednesday night's 123 – 98 win over the Denver Nuggets. 
As it was in Game 1, the Phoenix Suns dominated Denver in the second half. They outscored the Nuggets 72-56 in that period as Denver's players scrambled for a way back but to no avail.
It's a result that's left Michael Malone feeling despondent and introspective. He has a tough job on his hands to motivate his team after some of his postgame comments.
Want $250 to bet on the NBA Playoffs?
"I felt we quit tonight, which is something you never want to see," Malone said. 
"So I guess for Game 3, I'm just going to try to find guys that will at least go out there and leave it all on the line. I may have a hard time coming up with five guys that fill that, but these two games, these second halves have really been disappointing, and that's an understatement.
"I saw one team that wanted to be here, that played with a purpose and urgency, and one team that did not want to be here and played with no urgency," Malone added. 
"And that's why we got our ass kicked. … We had a lot of guys play really bad tonight. And then we allowed the impact of not making the shot to affect the other end, and it was really — this was just an embarrassing performance all the way around, top to bottom."
Newly minted NBA MVP Nikola Jokic pushed back on his coach's comments. "I don't think so that guys quit," Jokic said. "When you're losing a lot, you can always kind of put your head down. … But I'm not sure that we quit. I didn't quit."