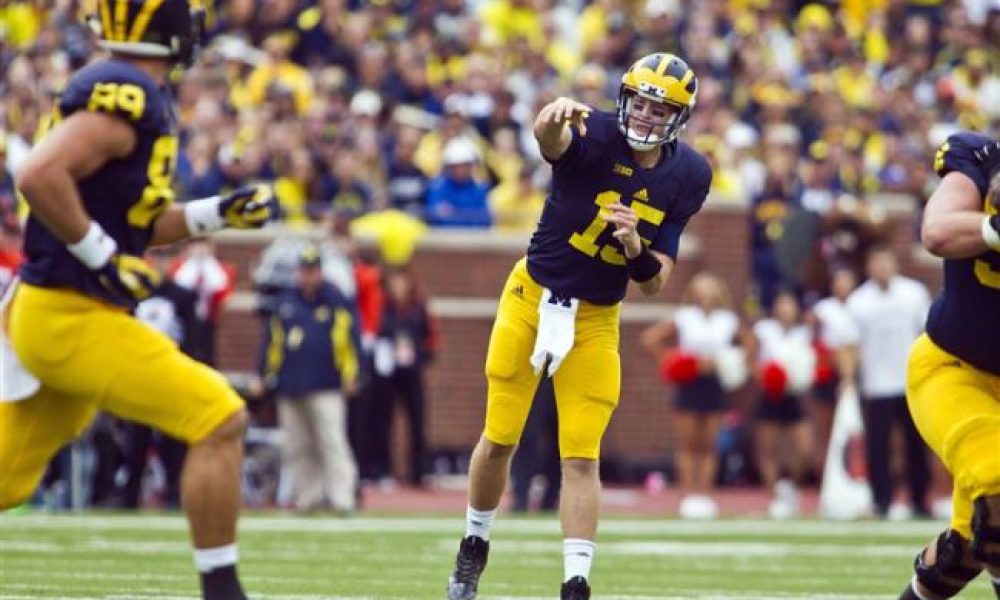 Michigan Hosts Northwestern in Important Big Ten Showdown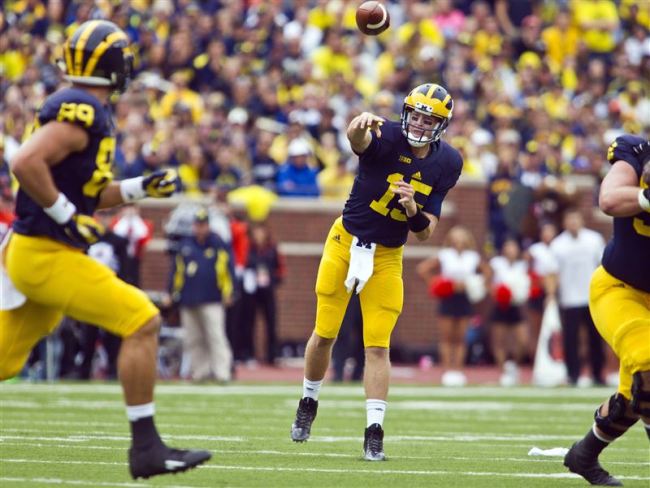 The No. 13 ranked Northwestern Wildcats visit the No. 18 ranked Michigan Wolverines on Saturday in a Big Ten showdown. Even though Northwestern is ranked higher, Michigan is favored by 10 points in this game.
On the season, the Wildcats are 5-0, while the Wolverines are 4-1. This is the biggest early season Big Ten matchup and will prove which one of the two teams is worthy of their ranking.
Often times a homecoming game is a walkover win for the host team, but this game could be Michigan's toughest game to date.
Northwestern has played excellent football to date. The Wildcats could even be tougher than Utah, the team that gave Michigan its only loss of the season in the opening week.
Two of the top five defenses in college football will line up in this game so points might be hard to come by.
Offensively, Northwestern Clayton Thorson at quarterback and Justin Jackson at running back are two of the best players in the conference at their specific position.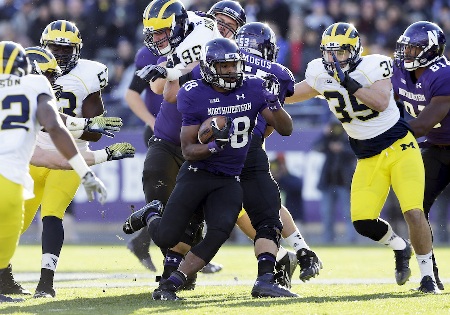 Thorson is just a redshirt freshman and has made a number of big plays for his team, while Jackson is one of the country's top running backs.
Michigan will be facing the best offensive line thus far in the season, while at the same time, the offense of Northwestern has not faced a defense thus far as strong as Michigan's.
Defensively, Northwestern is led by Anthony Walker at linebacker. The Wildcats defense is ranked No. 5 overall. Jake Rudock the Michigan quarterback will have his hands full trying to move his offense down the field against the Wildcats.
Michigan will look to run until they cannot run any longer or until Northwestern can stop them. The running game has been the success behind Michigan's strong start and the Wolverines will need to have a strong ground game they could end up not moving the ball.
This is the 74th time the teams have played head to head with Michigan having an all-time lead of 56-15-2.
Michigan has won 31 of the past 35 games in the series.
Michigan is 34-6-2 at Michigan Stadium in the series.
The Wolverines have won 16 of their past 20 games on Homecoming Weekend.
The past three head-to-head games between the teams have been decided by a touchdown or less with Michigan the winner in each one.
Prediction: Michigan less the points