Nationals Look to Extend Winning Streak to Seven
By David A.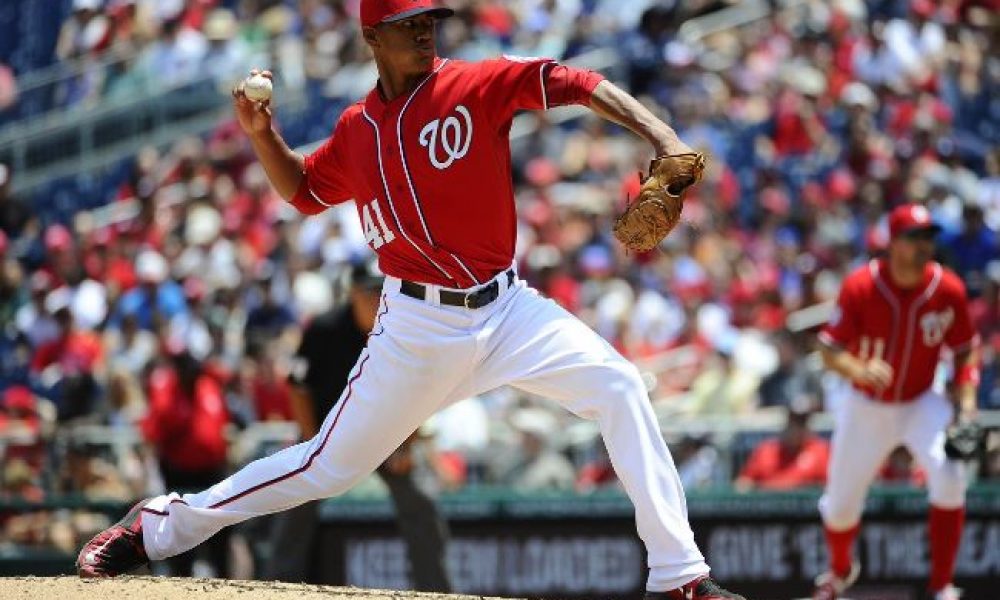 On Saturday, the nation's capital will host  Major League Baseball when the National League East leading Washington Nationals play at home against the National League Central Cincinnati Reds.
The current line has Washington favored at -200, with Cincinnati on +183 and the over/under run total sitting on 8.5.
Entering this game Cincinnati on the season is 29-52 overall and 11-27 on the road. The Reds are 1-9 over their past 10 games played. Washington on the season is 49-32 overall and 25-12 at home. The Nationals are 6-4 over their past 10 games played.
Cincinnati will send Dan Straily to the mound on Saturday. The Reds right-hander is 4-5 with an ERA of 4.38. The Nationals will counter with Joe Ross. The Washington right-hander is 7-4 with an ERA of 3.30.
Straily has lost 11 of his past 13 appearances. Last time out, he allowed a season high in runs with 7 and in hits with 9 in just 3 2/3 innings in a loss to the Chicago Cubs 11-8. On the road, Straily is 2-4 with an ERA of 5.22 in eight appearances with six being starts this season.
After a losing streak of seven straight games threatened to knock Washington off it NL East perch, the Nationals responded well with six straight wins, including two straight in this series versus the Reds. On Friday, the Nationals outlasted the Reds to win in 14 innings 3-2.
Ben Revere had the winning RBI with a double in the 14th and has 8 hits in his past 19 at bats over a stretch of four games. Daniel Murphy had two RBIs for Washington and over his past 8 games has 2 home runs and 9 RBIs.
On Friday, Cincinnati was led by Adam Duvall, who had his third game with multiple hits over the past five games played. During the same stretch, Duvall has 5 RBIs.
Cincinnati first baseman Joey Votto has 10 hits in 28 at bats over his past seven games, and 5 hits in 9 at bats including 2 doubles over the first two games of the current series.
Washington third baseman Anthony Rendon has just 1 hit in his past 10 at bats including 3 strikeouts over his past 3 games, after recording 7 hits over the previous four games.
Cincinnati third baseman Eugeno Suarez has 9 singles during a current hitting streak of six games.
Prediction: Straily struggles on the road for the Reds. The Nationals are riding streak of 6 lean on the home team here.