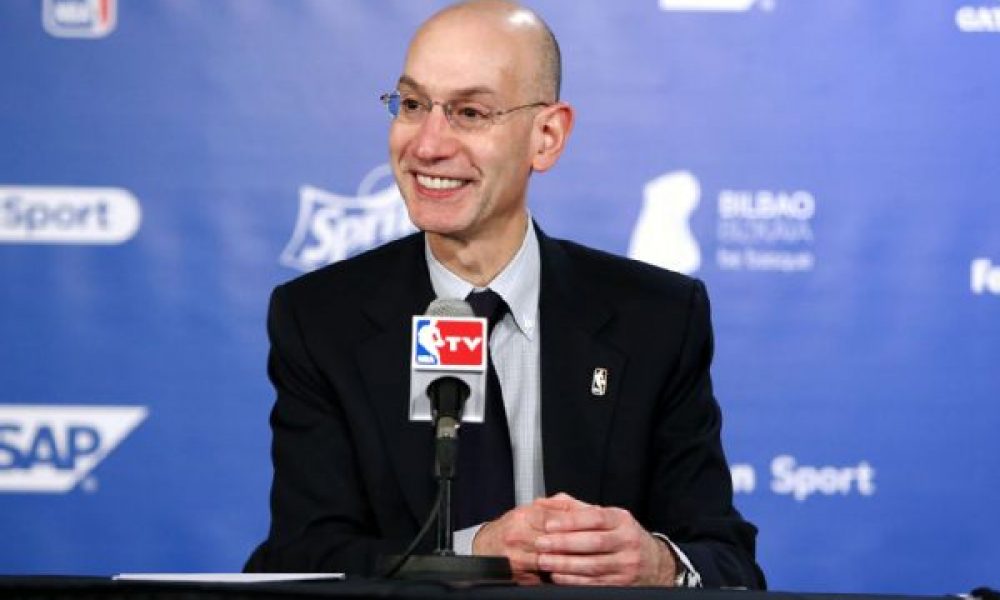 NBA Commissioner Adam Silver Extends Contract
NBA Commissioner Adam Silver has signed a contract extension that will run until the 2024 NBA Finals, according to reports.
The 5 year contract extension rewards Adam Silver for increasing the value of franchises at an accelerated rate. As well as that, new attendance records have been set during every year of his tenure as commissioner.
The value of all 30 NBA franchises has increased fivefold. When Silver took over, the value was $12billion, compared to $60 billion now.
Last season was the fourth consecutive year when the NBA set an all-time attendance record. In 2017 – 2018, 22.1 million fans attended NBA matches.
Board of Governors chairman Larry Tanenbaum of the Toronto Raptors announced the deal, although financial details were not disclosed.
Want $250 to bet on NBA futures?
Sign up now!
Adam Silver (56), led negotiations with the National Basketball Players Association for a new collective bargaining agreement in 2016. The new CBA caused salaries in the NBA to rise due to the improved television deals. Under Silver, the league secured a nine year, $24.1 billion media rights deal with Disney and Turner Sports.
This season, the NBA launched the first eSports league – the NBA 2K League. Silver is particularly excited about the NBA's fourth league.
"From the NBA's standpoint, this is our fourth league," he said earlier this year.
"Of course we have the NBA, the WNBA and the G League, and now this is the fourth league in our family, and that's exactly as we're treating it: one more professional league."
Silver has been working with the NBA since 1992. He became deputy commissioner under David Stern in 2005. When Stern ended his 30 year stint as commissioner in 2014, Adam Silver took over. He is the fifth commissioner in NBA history.