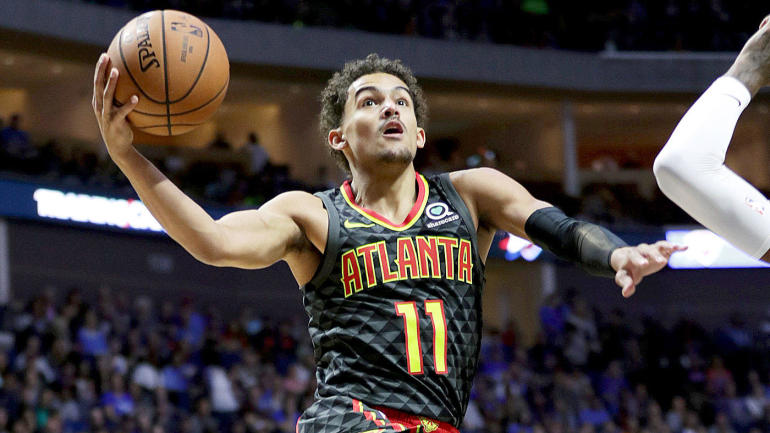 Atlanta Hawks anticipate 'hardest game of the series' against Knicks is still ahead
The Atlanta Hawks have captured a commanding 3-1 series lead over the New York Knicks after a convincing 113-96 Game 4 win.
The Atlanta Hawks are positioned to secure their first playoff series win in five years. Head coach Nate McMillan voiced that he anticipates Game 5 being the most difficult against the Knicks.
Want $250 to bet on the NBA Playoffs?
"As I told our guys, this game will be the hardest game of the series to close a team out," McMillan said via ESPN. "We know they're gonna come and they're gonna fight. This will be the hardest game of the series. I expect it to be physical. I expect both teams to come with urgency in this next game."
New York will have their backs against the wall facing elimination in Game 5. Atlanta has held complete control of the series behind their steady offensive production. They're led by star guard Trae Young who is averaging 27.5 points and 10.0 assists per contest.
Meanwhile, the Hawks' defensive game plan has stifled the Knicks, especially rising star forward Julius Randle. The 26-year-old is averaging 16.8 points and 11.3 rebounds on 26.9 percent shooting from the floor. As well as that, he's shooting 35.1 percent from 3-point range.
Randle's production is a far cry from his regular-season production, where he averaged 24.1 points and 10.2 rebounds while shooting 45.6 percent from the floor and 41.1 percent from 3-point range. Derrick Rose remains the lone bright offensive spot, averaging 22.8 points on 50.7 percent shooting from the floor and 50 percent from beyond the arc.
The Knicks will need the star big man to get back on track if they hope to extend the first-round series.