Bulls may be looking to shake up the team's front office
By Ryan Ward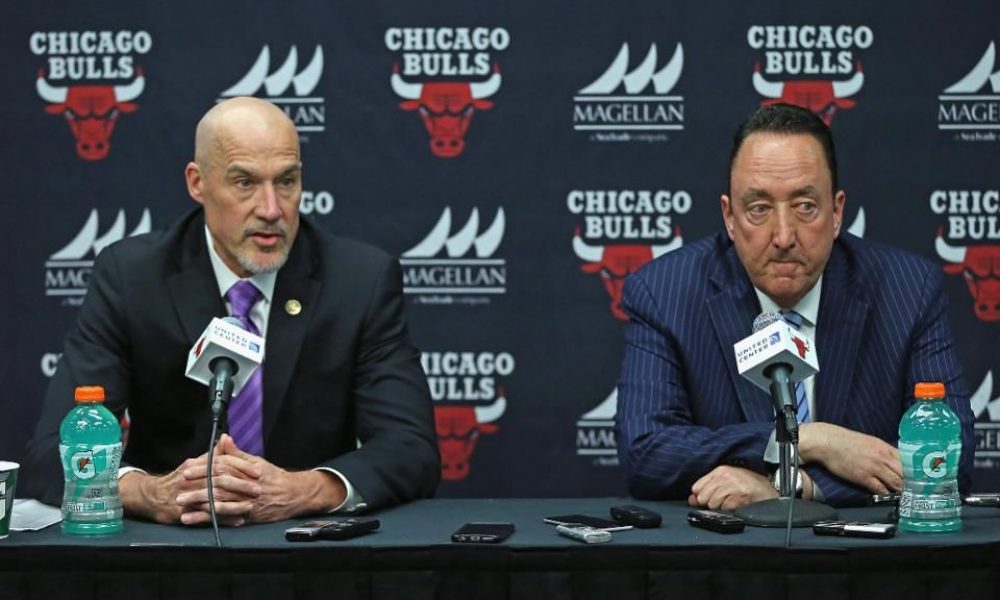 It has been a tough last few seasons for the Chicago Bulls as they have struggled to find any consistent success on the court.
That has led to uncertainty in the front office, with the franchise having difficulty moving in the right direction. According to ESPN, the Bulls look to be headed towards some significant changes to help shake things up.
Chicago Bulls president Michael Reinsdorf has been gathering background on potential candidates to take over the franchise's basketball operations, sources confirmed to ESPN's Adrian Wojnarowski.

The John Paxson-Gar Forman front office leadership structure is unlikely to continue in its current form beyond this season, sources say.
That shouldn't come as a surprise as the team hasn't moved forward in the manner that was hoped. Instead, they have struggled to cultivate a team that can become a factor in the Eastern Conference, which has seen them stay at the bottom in the standings over the last few years.
There has been some internal friction to arise with their young core group and head coach Jim Boylen. It has become a situation that could see him lose his job this season or next offseason. The Bulls possess plenty of promising young talents, such as Zach LaVine, Wendell Carter Jr., and Lauri Markkanen.
It should lead to a seismic change to the franchise to get them back towards being a constant in the playoff picture and a free-agent destination. Expect plenty of moves to be made in the coming months that will start with the front office.