Carmelo Anthony wants to end his NBA career with the Blazers
By Ryan Ward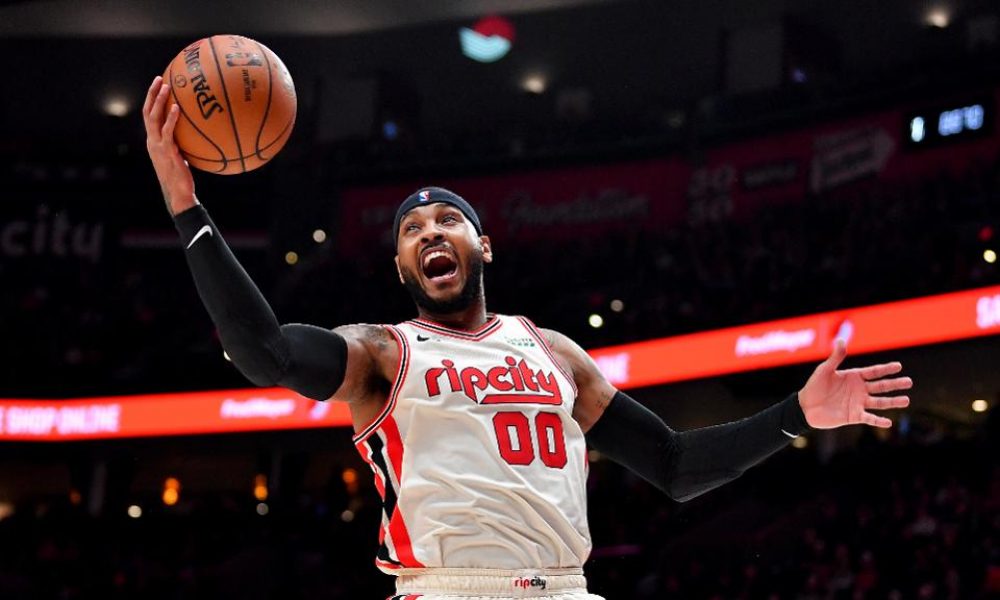 Following a year-long hiatus from the NBA, Carmelo Anthony has ingrained himself into the fold with the Portland Trail Blazers. He has become a key piece of the puzzle for the franchise this season.
Anthony has quickly garnered a strong liking for his new surroundings that has him hoping that it could be the team that he one day retires from the NBA from, according to ESPN.
"I would love to stay," he said as part of a long-ranging interview. "I feel like this is the place for me to end my career. It could have happened earlier, but it didn't. Now, where I'm at in my life and my career — this is where I want to retire."
The 35-year-old has fit in nicely alongside their star backcourt in Damian Lillard and CJ McCollum as their third-scoring option. The Blazers haven't been able to get any significant headway in the standings, but they have much more stability with him in the mix.
Anthony has shown that he has plenty left in the tank to be an effective asset on the floor, averaging 16.1 points on 43.5 percent shooting in 32.4 minutes per contest. He has shown flashes of his vintage form at times this year, which could be more than enough for Portland to keep him around for beyond the 2019-20 campaign.
His play has silenced the notion that he doesn't belong in the league anymore as he's proven to be a key asset on an NBA team. Only time will tell if he can continue his career with the Trail Blazers.