Celtics forward Jaylen Brown thinks he'll win 'five or six' rings in six years
By Ryan Ward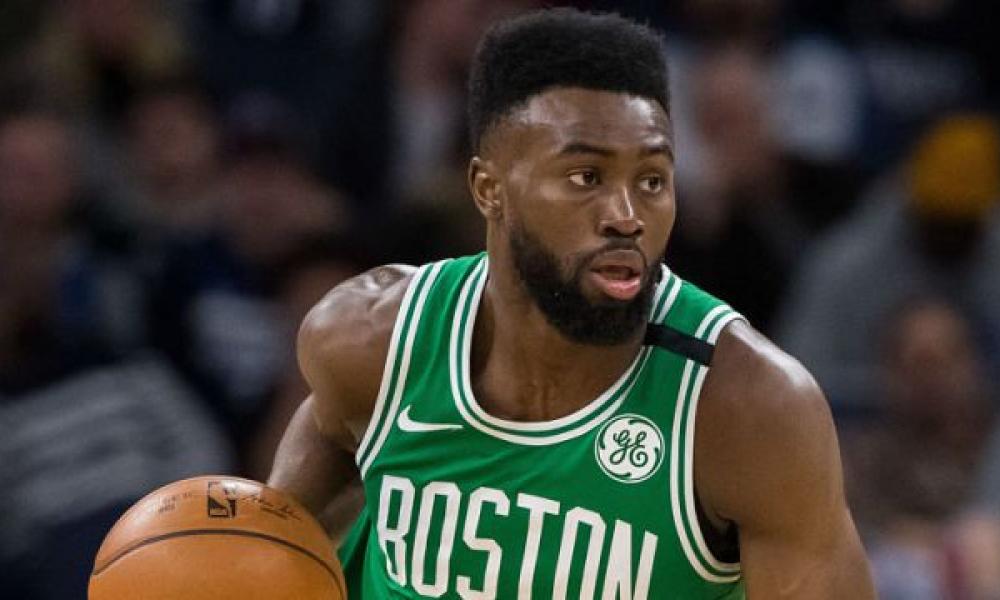 Through his first three years in the league, Boston Celtics guard Jaylen Brown has excelled. As a result, he's become a key piece to the puzzle in helping the team become a championship contender.
This has been pushed even further with the return of both Kyrie Irving and Gordon Hayward. Meanwhile, the departure of LeBron James to the Los Angeles Lakers in the Western Conference has been advantageous. It's made them the favorites to reach the NBA Finals in the Eastern Conference. With all that in mind, Brown has voiced to Taylor Rooks of Bleacher Report that he believes he will have five or six NBA titles over the next six seasons, via Kurt Helin of Pro Basketball Talk.
Want $250 to bet on the NBA?
"I'm not going to jinx myself, but six years? I'm going to go ahead and say five or six," he told Rooks. "I'll say that. I don't want to jinx myself. I don't play to lose, so I'm going to give it a five."
These are certainly lofty expectations laid ahead by Brown himself. By that same token, Brown did voice during that interview that he has a huge amount of confidence in his team and his ability on the floor. This has been made quite clear by this prediction.
The Celtics are certainly in the position to make a run at the NBA title this season behind their balanced and talented roster. The front office has constructed a team that could be an even more dangerous team come playoff time with both Irving and Hayward having their legs under them after major surgeries.
What this does more than anything else is raise that bar that much higher for Brown and his team over the next several seasons.