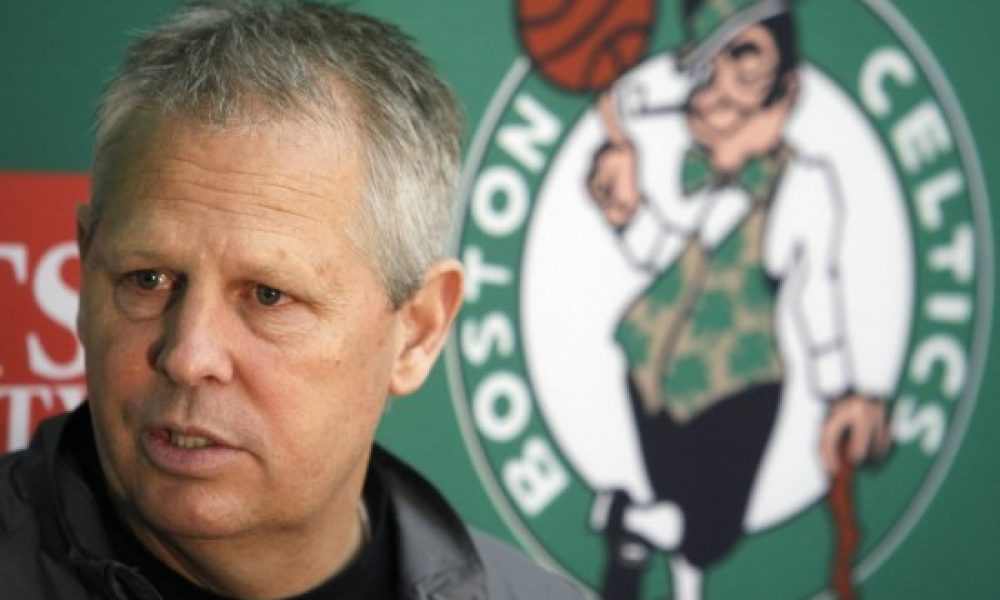 AP Photo/Michael Dwyer
Celtics GM Danny Ainge now focused on NBA free agency
Heading into the offseason, the Boston Celtics have plenty of questions surrounding the franchise's future.
Much of which lies with the potential of them moving forward without both All-Stars Kyrie Irving and Al Horford. All of this has put forward what could be a crucial offseason for general manager Danny Ainge, who has voiced that it will be a loaded week ahead of the free agency period that begins on June 30, according to Tim Bontemps of ESPN.
Want $250 to bet on NBA futures?
Sign up here!
"We have a busy week to prepare now," Ainge said. "It's clarified in the fact that the draft is over, and the draft is a grueling process of background checks and draft workouts and we had well over 100 players come in. So, yeah, so that part of it is clarified, now we can focus on free agency. And we have this entire week to prepare for that."
The writing has been on the wall that the Celtics would be moving on from Irving. As well as that, Irving is believed to have some significant interest in playing alongside Kevin Durant. Whether that will be with with the New York Knicks or Brooklyn Nets remains to be seen.
Meanwhile, Horford is believed to have a four-year, $113 million deal lined up in free agency with another team. This has pushed him out of the range of what Boston would be willing to offer him on a new contract.
However, there has been chatter that the Celtics could make a strong run at All-Star point guard Kemba Walker and also All-Star big man Nikola Vucevic. Beyond that, there could be plenty of shifting around as the offseason rolls along beginning on Sunday afternoon.