Dallas Mavericks' Wesley Matthews Out for the Season
By Connor Lynch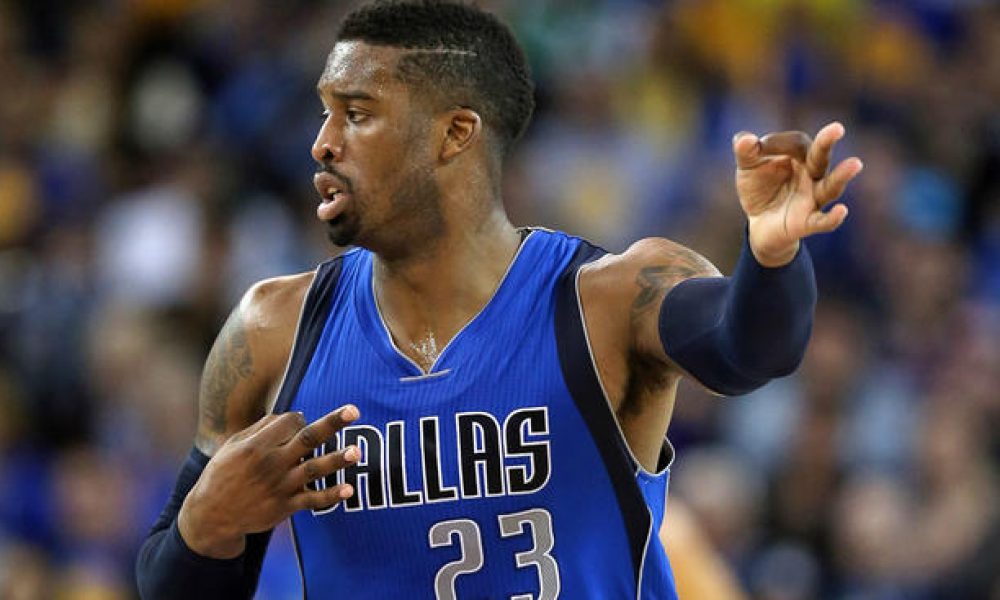 Dallas Mavericks shooting guard Wesley Matthews will miss the rest of the season with a broken leg.
Matthews was injured during Dallas' 34 point win over the Memphis Grizzlies on Saturday, although he played the rest of the game.
According to ESPN, the injury is a fracture to his right proximal fibula. Currently, there is no timetable for Wesley Matthews' return.
After missing the Maverick's Sunday loss to the Houston Rockets, he had an MRI scan on Monday. 31-year-old Wesley Matthews has an $18.6 million player option for next season, which he will likely take.
The player will not have surgery on his broken leg. Instead, he will rest up and prepare for next season. Next year will be the final one in the 4-year, $70 million deal he signed after moving from the Portland Trail Blazers.
Want $250 to bet on the NBA?
This is the second major injury that Matthews has suffered in his career. He suffered a ruptured Achilles tendon in 2015, while playing his last game for the Trail Blazers. He hasn't been the same player since, although his offensive numbers this season are encouraging.
Although it's a difficult injury to come back from, Matthews had been healthy this season. Matthews appeared in 63 games for Dallas this season.
He was averaging 12.7 points on 40.6 percent from the field and 38.1 percent shooting from deep. He averaged about 34 minutes per game. In his 9-year NBA career, he averaged 13.8 points and 3.2 rebounds with a 3-point percentage of 38.3.
Wesley Matthews is a senior figure in the Dallas Mavericks' locker room. His experience has proved useful for younger players, such as rookie point guard Dennis Smith Jr. His injury will open up space in the rotation for Kyle Collinsworth and Dorian Finney-Smith.