Derrick Rose: Knicks Being Put In Same 'Super Team' Class As Warriors
By Ryan Ward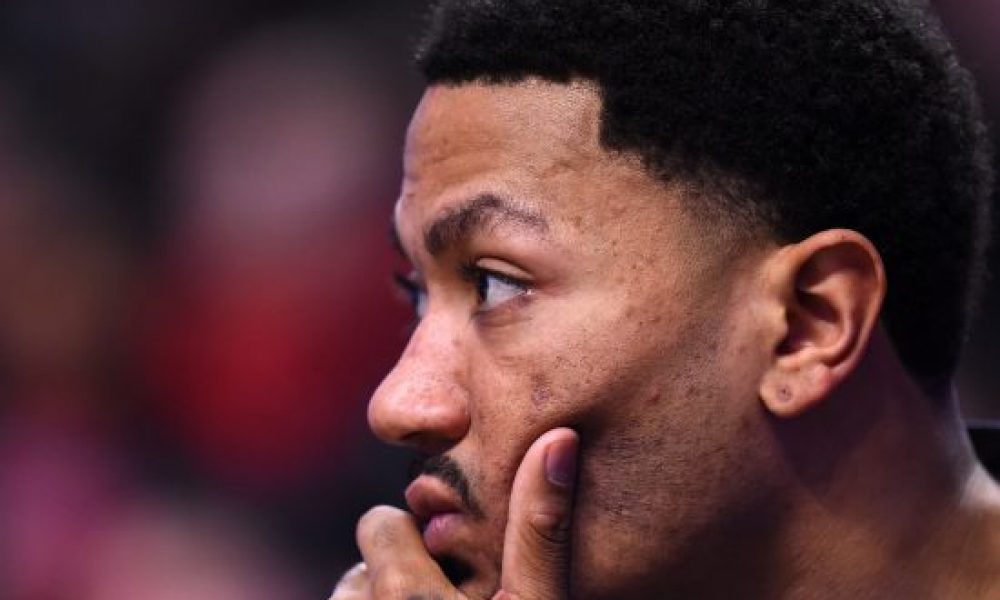 The New York Knicks were determined to right this ship this summer. The storied NBA franchise made bold moves left and right to revamp their roster. The biggest acquisition was trading for superstar Derrick Rose formerly of the Chicago Bulls. Although Rose isn't the same player he used to be, the veteran point guard is still a step in the right direction for the struggling Knicks.
Along with adding Rose alongside Carmelo Anthony, the Knicks were able to sign Joakim Noah, Brandon Jennings, and Courtney Lee. There's no question New York has an upgraded roster with potential, but few consider them legitimate title contenders.
Rose, however, believes the Knicks are being thrown in the conversation as a new "super team" with the likes of the vastly upgraded Golden State Warriors. The former NBA MVP said the following about the new narrative surrounding the Knicks, via ESPN:
"With these teams right now, they're saying us and Golden State are the super teams, and they're trying not to build that many super teams, and [commissioner] Adam Silver came out with the statement and this and that," Rose said during a recent interview with NBA.com.
The reigning Western Conference champion Warriors made all the headlines once free agency got underway by landing superstar Kevin Durant on July 4. Durant chose to part ways with the Oklahoma City Thunder after spending his entire career with the team to join arguably the most talented roster in the league.
Although the Knicks have upgraded their roster considerably this summer, it's a bit of a stretch to put New York in the same category as Golden State. New York will likely improve and possibly contend for one of the top seeds in the Eastern Conference, but the team is filled with injury prone players that are arguably on the downside of their respective careers.