Dwyane Wade says Warriors' starting five is 'as good as it gets'
By Ryan Ward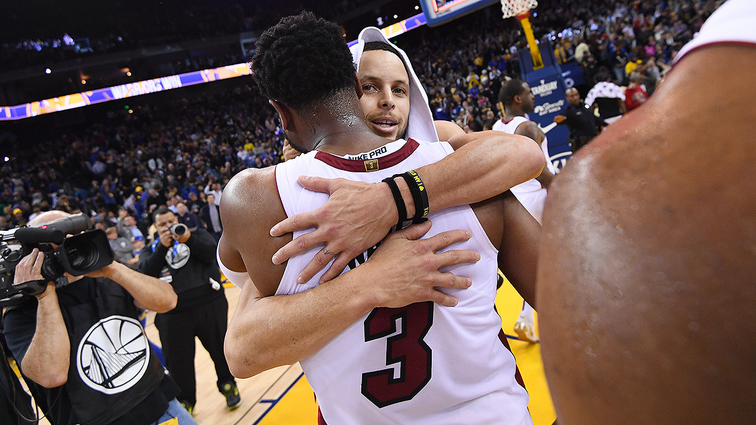 The Golden State Warriors have won back-to-back titles with one of the most dominant rosters the NBA has ever seen.
As if the team wasn't stacked enough already with Kevin Durant, Stephen Curry, Klay Thompson, and Draymond Green leading the way, Golden State added center DeMarcus Cousins into the mix and now many believe that a three-peat is inevitable. The starting five for the Warriors is as imposing as any that we've seen in the history of the league and retiring Miami Heat legend, Dwyane Wade believes this starting squad is the best he's ever seen, via Ohm Youngmisuk of ESPN.
Want $250 to bet on the NBA?
"That is as good as it gets in our game with any team ever to play this game," Wade said. "That is as good as it gets with a starting five. That's why they are who they are, that is why they are champions.

"To be able to add a guy like DeMarcus to it, that is what great teams do. They add a piece and keep adding certain right pieces, and they've done it."
The Warriors have had their ups and downs this season with injuries taking a toll and potential chemistry problems brewing in the locker room due to Durant's possible departure in NBA free agency this summer.
However, the team has rallied as of late and taken control of the Western Conference once again. Golden State is sitting in first place in the West with a record of 40-15. The Denver Nuggets (37-18) and Oklahoma City Thunder (36-19) may not be far behind, but the Warriors have hit their stride and might coast the rest of the way if they can stay healthy.