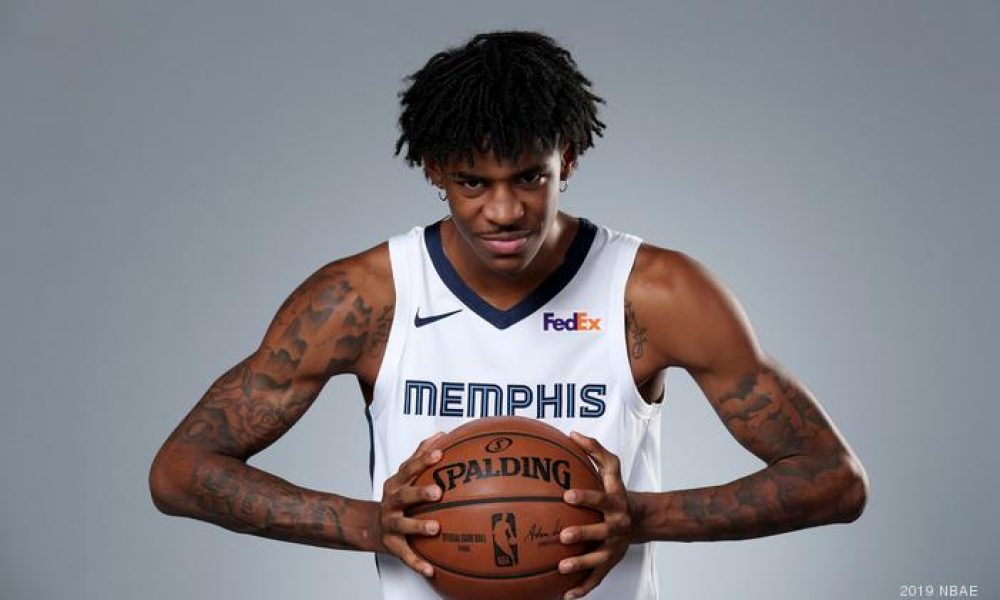 Grizzlies superstar Ja Morant explains controversial interaction with fan
Over the last few weeks, the Memphis Grizzlies have been the league's hottest team.
The Grizzlies added to their recent surge by grabbing a franchise-record 10th straight win after topping the Golden State Warriors on Tuesday night. In the final minute of the contest, star point guard Ja Morant scored five of his game-high 29 points to put the game out of reach.
He sealed the deal after making a layup through a foul, which led him to engage with a young fan wearing a Warriors jersey. In the moment, Morant chose not to give the fan a high five.
After the game, the 22-year-old voiced that he felt it was disrespectful for the young fan to wear a Warriors jersey at the FedExForum.
"He was disrespectful with that jersey on," Morant said after the Grizzlies' 116-108 win via ESPN. "We Memphis. It looked like he wanted to cheer, but he had that jersey on. I apologize to him, but in that moment, bro, take that jersey off and then dap me up. Somebody find his information. I'll send him one myself."
Morant's half-serious response underlines the lack of respect he believes the Grizzlies are receiving. Memphis has won 20 out of their last 24 games while holding a league-best 17-9 record against teams with a winning record.
Want $250 to bet on NBA futures?
Morant is leading the charge with an MVP-caliber campaign that should result in him earning his first All-Star selection. Beyond all that, the moment with the young fan is another source of motivation to push the Grizzlies forward.