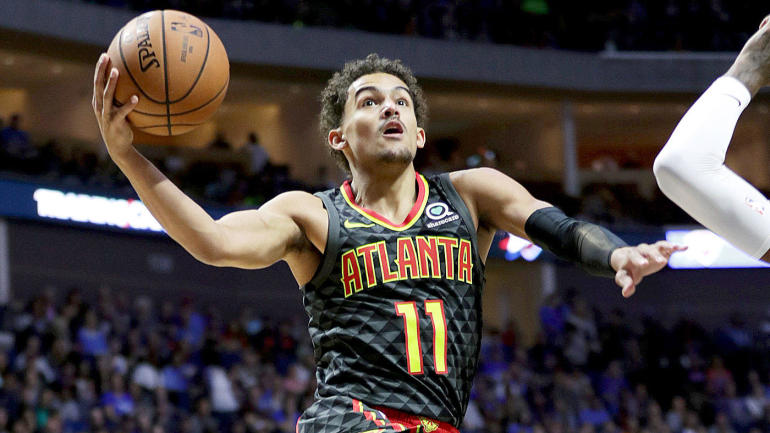 Hawks' Trae Young admits frustration over injury
The Atlanta Hawks fell just two wins shy of securing a trip to the 2021 NBA Finals after losing to the Milwaukee Bucks.
The Hawks failed to overcome the injury bug as star point guard Trae Young suffered an ankle ailment that hampered him throughout the latter portion of the Eastern Conference Finals.
Want $250 to bet on the NBA Finals?
Following the Game 6 loss to the Bucks, Young voiced his frustration with not being fully healthy.
"For me, not being able to be out there for my team for two games, and then tonight just wanting to battle and try to fight through it as much as I could and try to be out there for my team, it's definitely frustrating not being healthy and not being able to give my full 100 percent," Young said via ESPN.
Young's injury played a pivotal part in influencing the outcome of the Eastern Conference Finals. The star guard is the head of the snake for the Hawks' offense. Without him being at full strength, it impacted the rest of the team.
His effectiveness in the pick-and-roll is a significant part of the offensive game plan, and without that, it limited the Hawks' scoring. Meanwhile, the Bucks buckled down defensively, while their collective offensive output pushed them forward.
Milwaukee played quite well without Giannis Antetokoumpo for the final two games of the series. It saw Khris Middleton and Brook Lopez excel in more prominent offensive roles.
Beyond all that, the Hawks hold a bright future ahead that could see more deep playoff runs ahead.