Heat superstar Dwyane Wade passes Michael Jordan in career blocks
By Ryan Ward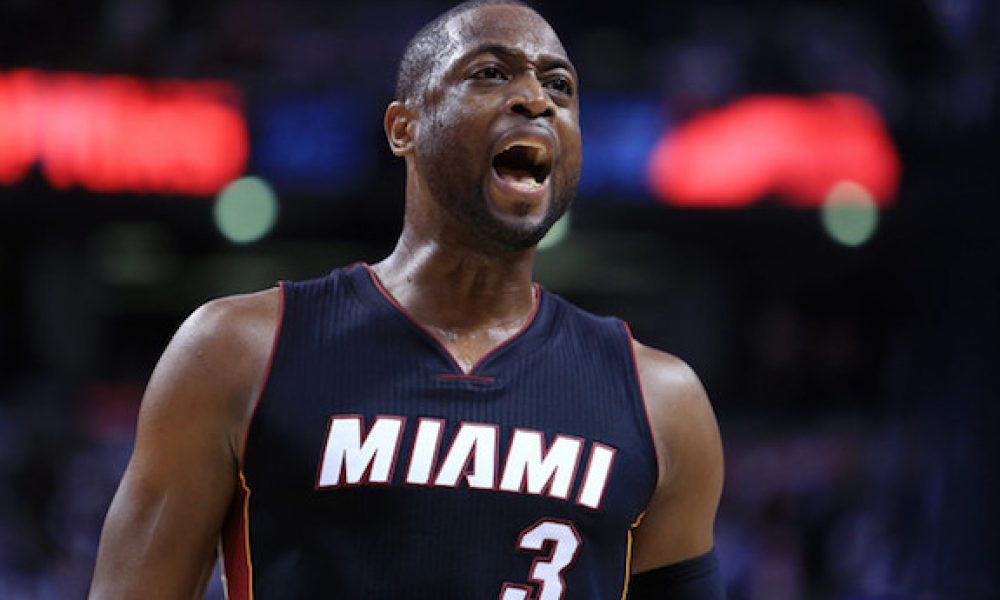 Miami Heat guard Dwyane Wade is in the midst of his 16th and final campaign. It has seen him add numerous impressive feats to his sure-fire Hall of Fame career.
The latest saw him surpass Hall of  Famer Michael Jordan for the all-time mark for blocks by a guard in NBA history,
according to ESPN
.
Want $250 to bet on the NBA?
The Miami Heat star swatted away the 1,052nd shot of his career Monday night, blocking an attempt by Atlanta's B.J. Johnson. When factoring in regular-season and playoff games, that's one more block than Michael Jordan had in his career.
Throughout his career, Wade has been one of the best blocking guards in the league. He may not be the player he once was, but he has remained a significant factor with blocks as he's already the all-time franchise history for the Heat in that regard.
Jordan is still the record holder for all-time regular-season blocks by a guard with 893. Wade has a chance to close that gap over the final stretch of the year as he's currently at 877. There is no certainty that he will be able to make that up ground in that short span of time, but he has already left his mark on the NBA.
Dwyane Wade is regarded as being one of the best shooting guards all-time that has numerous accolades to his resume that has cemented his legacy in NBA history. These last few weeks of the regular season is a chance for him to add to his illustrious career.