Kelly Oubre to receive interest from Knicks, Heat and Spurs in NBA free agency
By Ryan Ward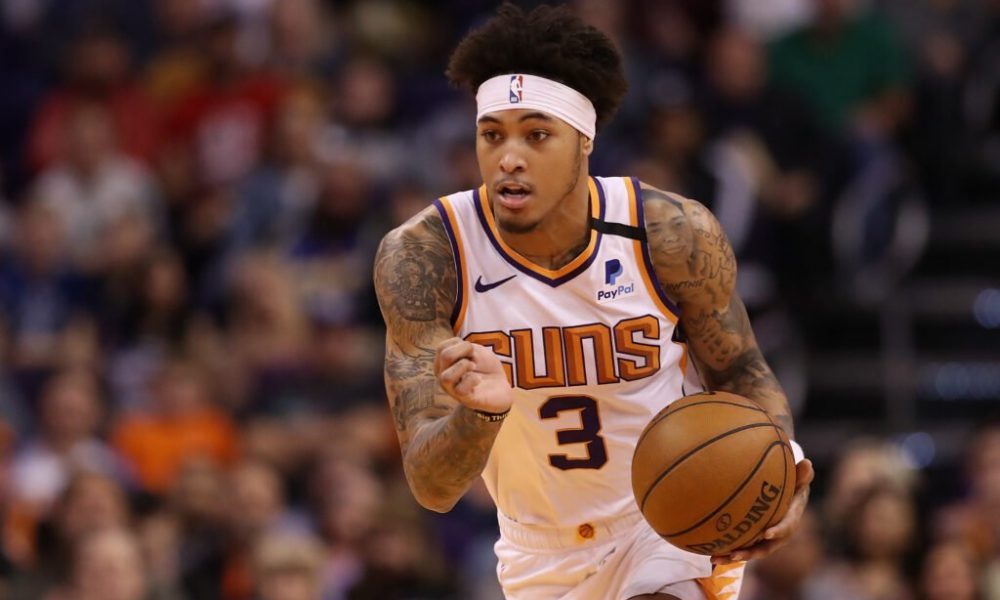 The NBA offseason is officially underway for the majority of the teams in the league. There's expected to be plenty of fireworks over the next few weeks before the start of free agency in August. One player that will be a hot commodity is Kelly Oubre of the Golden State Warriors.
Oubre has had a rocky few years as he's bounced around the league a bit. He ultimately landed with the Warriors and playing alongside Stephen Curry. Although he put up decent numbers in San Francisco, he might not be back next season. He could be looking for a big payday in free agency with several teams expected to express interest, according to Vincent Goodwill of Yahoo Sports.
Want $250 to bet on the NBA Playoffs?
According to league sources, Miami, San Antonio and the New York Knicks are among the teams interested in Oubre in free agency, and it's easy to see him at his best, fitting into those places.
The Miami Heat, San Antonio Spurs and New York Knicks are all ideal fits for Oubre. Miami will be looking for a spark after being swept in the first round of the playoffs by the Bucks. Meanwhile the Spurs will likely be looking to replace DeMar DeRozan. As well as that, the Knicks will have their sights set on bringing in another offensive threat.
It'll be interesting to see how many teams are ultimately interested in Oubre's services, as this list will almost certainly grow in the coming weeks.
Oubre averaged 15.4 points, 6.0 rebounds and 1.3 assists per game in the 55 games he played for the Warriors this season.