Knicks may be targeting Victor Oladipo, Chris Paul
By Ryan Ward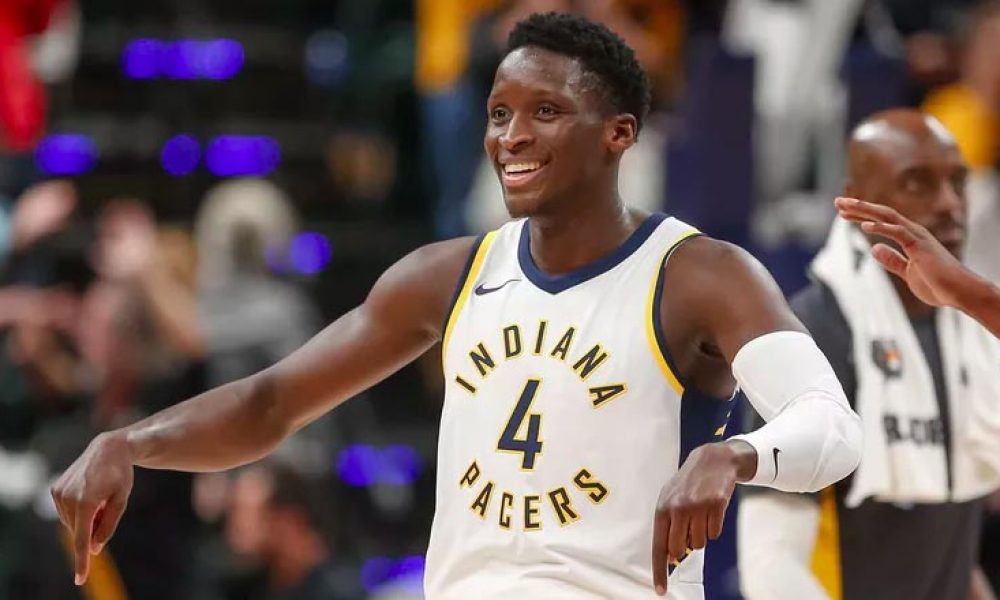 The New York Knicks are desperately seeking a change of direction. The storied NBA franchise hasn't been able to put it together over the last few years as they seemingly tried to swing for the fences in free agency and had similar luck in the NBA Draft.
Once the NBA offseason gets underway, the Knicks plan to be as active as any team in the league. The trade market might be the way to go with two star players on the team's radar. Victor Oladipo and Chris Paul may be atop the team's list of desired acquisitions, according to Marc Berman of the New York Post.
Want $250 to bet on the NBA Finals?
While Rose, the Knicks rookie president, has Paul on his trade radar, putting together a package for younger Pacers' guard Victor Oladipo is expected to be a higher priority, according to NBA officials.
Oladipo recently addressed rumors that he wanted to leave the Indiana Pacers this offseason. He denied any desire to leave Indiana, but that is a common response from playing on the trading block or with intentions to make something happen.
As for Paul, he'll be the biggest name on the trade market during the offseason with many believing the Oklahoma City Thunder will part ways with the future Hall of Famer and his massive contract. He proved he can still play at a high level as a leader of a team making him an attractive asset for a team like the Knicks or title contenders like the Milwaukee Bucks.