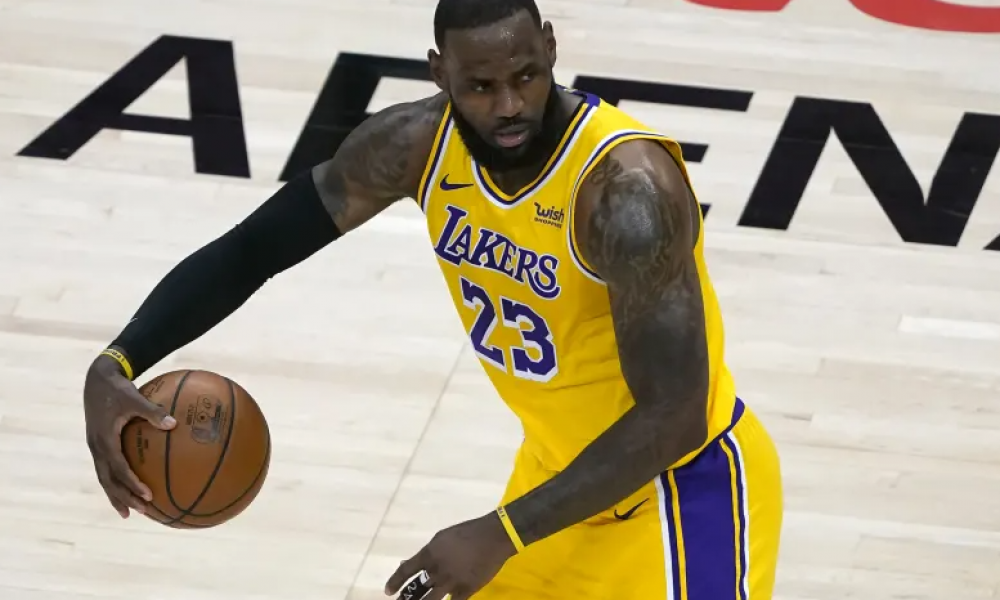 Lakers superstar LeBron James vents frustration over officiating this season
The Los Angeles Lakers fell short on Sunday night against the Philadelphia 76ers after a no-call on the final play of regulation.
Much of the scrutiny focused on Joel Embiid's contact with Russell Westbrook as he drove toward the basket in the last few seconds of the fourth quarter. After the game, Westbrook voiced that Embiid was grabbing his right arm, which didn't allow him to shoot the ball correctly.
The NBA on Monday then released a Last Two Minute report that stated that Embiid didn't foul Westbrook. In response to the report, James vented his frustration via Twitter.
"And all year they keep telling me to my face on the court, 'I didn't see it' or 'It wasn't a foul,'" James tweeted on Monday afternoon. "It's not making sense to me seriously! Frustrating as hell man!"
James' frustration also stems from the officiating in the double-overtime loss to the Dallas Mavericks last Thursday. The Lakers had two opportunities to secure a win in regulation and the first overtime period.
The NBA released the Last Two Minute Report following that game which showed several incorrect calls made by the referees. The most glaring play involved James not getting a shooting foul call after Christian Wood hit his arm on a layup attempt at the end of the first overtime period.
Want $250 to bet on the NBA?
These missteps in officiating played a significant role in the outcome of both games that resulted in Lakers' losses. There still remains plenty of the regular season left, but these losses could impact Los Angeles' playoff push.