LeBron James On Kevin Durant's Move To Warriors: 'I Think It's Great For Our League'
By Ryan Ward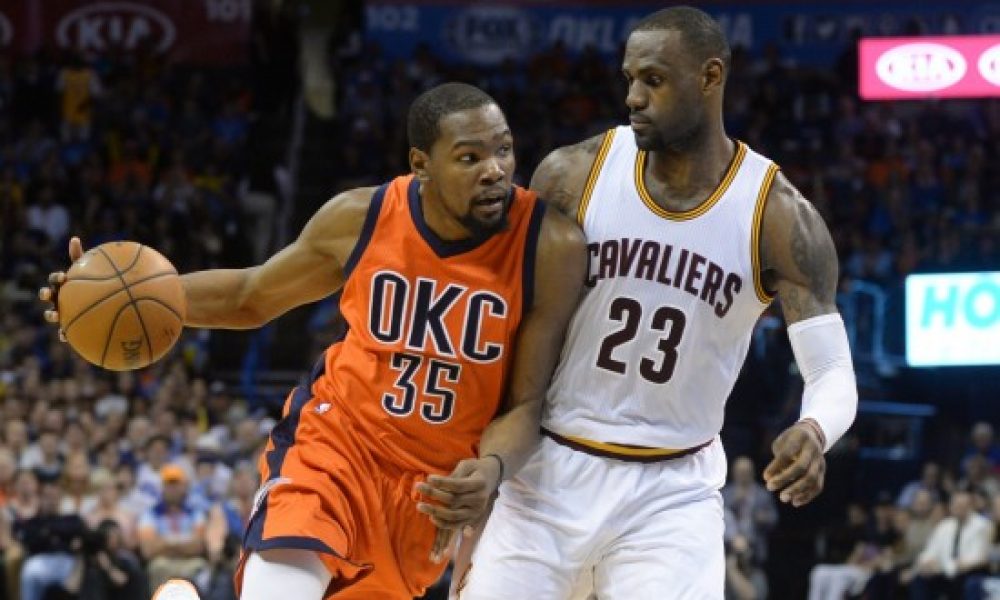 Last month, superstar Kevin Durant sent shockwaves through the NBA. The one-time league MVP was the most sought-after free agent on the open come July 1, and although it took him a few days to make a decision, the perennial All-Star made a choice that surprised a lot of people.
More than a month after Durant shocked the league by leaving the Oklahoma City Thunder for the Warriors, fellow superstar and reigning NBA champion, LeBron James, was asked about the controversial move. LeBron didn't hesitate to praise Durant for making the bold decision and believes it is a good thing for the NBA moving forward, via Pro Basketball Talk:
"So, I think it's all great for our league. Our league is very competitive. It's continued to grow, and [NBA Commissioner] Adam Silver has done a great job of picking up where David Stern started, so it's pretty cool…."
Durant's decision to join Stephen Curry and company in the Bay Area instantly made the Warriors overwhelming favorites to win it all next season with 10/17 odds, according to Sportsbook.ag. The Warriors have four of the league's player players in their starting lineup with Durant, Curry, Klay Thompson, and Draymond Green. It's hard to make an argument for any other team in the league giving them a run for their money, but the Cleveland Cavaliers are the next in line regarding championship odds at 13/4 followed by the San Antonio Spurs at 12/1.
It'll be interesting to see how Kevin Durant's decision will the impact the league for the foreseeable future. Golden State could be the team to beat for quite some time, but there's no guarantee the superstar pairing will go as planned.