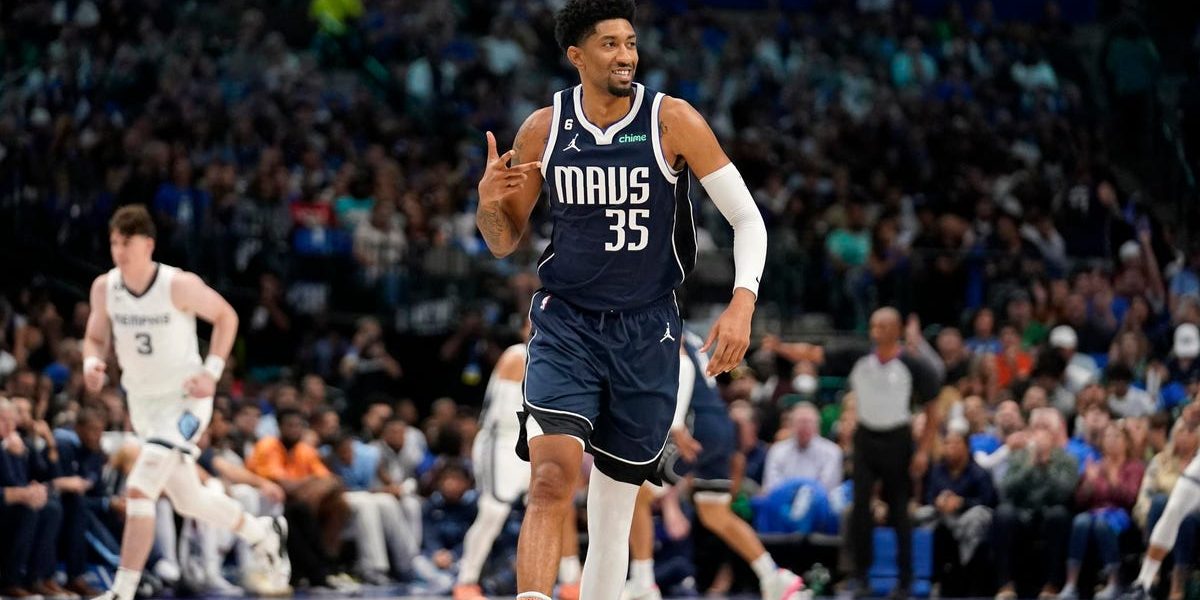 Mavs forward Christian Wood suffers fractured thumb
The Dallas Mavericks have struggled to move into the upper tier of the Western Conference standings.
They'll struggle even more after big man Christian Wood suffered a fractured thumb that sideline him for a few weeks. Wood is expected to be re-examined next week to determine how much time he will be sidelined.
The 27-year-old has become a key component of the Mavericks' offense, ranking second averaging 18.4 points and 8.4 rebounds. Meanwhile, he's shooting 53.5 percent from the floor and 38.5 percent from beyond the arc.
Wood has posted 10 double-doubles and 22 games with at least 20 or more points. He has been a strong source of offensive reliability, especially after working his way from the sixth-man role to a starter.
His absence could have a significant impact on the Mavericks, combined with Maxi Kleber after being sidelined due to surgery to fix a torn right hamstring that he suffered in December. The Mavericks will turn to JaVale McGee and Dwight Powell to fill Wood's spot.
Want $250 to bet on the NFL?
It will also shift more of the offensive workload to Luka Doncic, who is putting forth another MVP-caliber campaign. Doncic is leading the league with 33.7 points, along with ranking fourth with 8.8 assists and 8.9 rebounds while shooting 49.7 percent from the floor and 35.5 percent from 3-point range.
The Mavericks sit entrenched in the fifth spot, with a 25-22 record, and are only 1.5 games behind the New Orleans Pelicans.