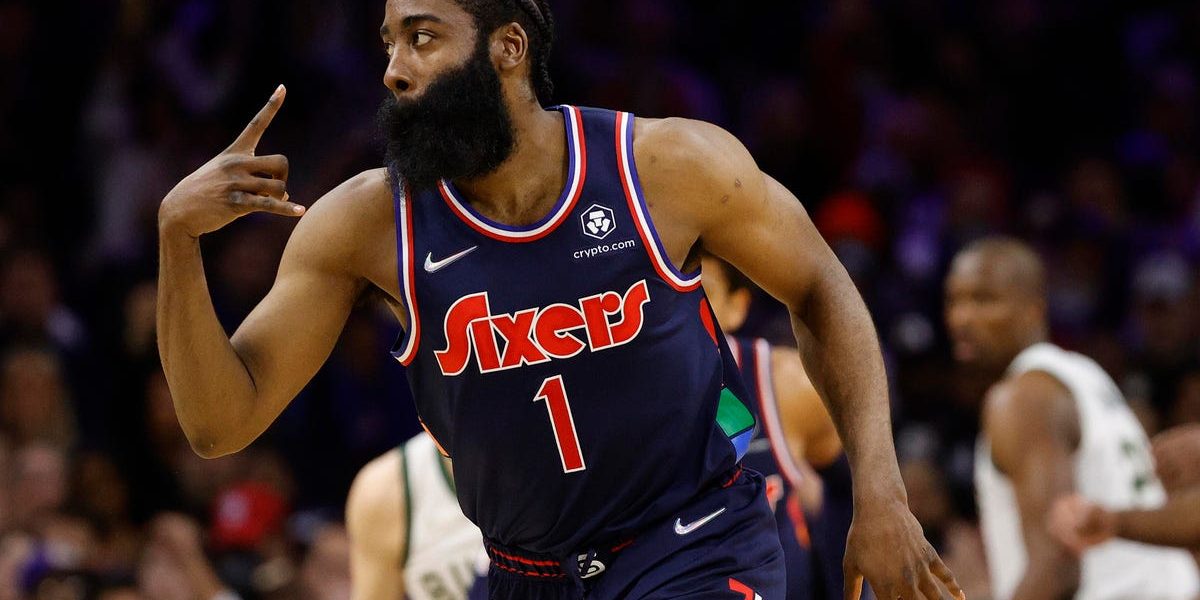 NBA fines 76ers guard James Harden $100k over outburst
76ers guard James Harden caused quite a stir in the league last week when he made a point to bash GM Daryl Morey during an event in China.
James Harden repeatedly referred to Morey as a liar during the event. He also said that he will not be part of an organization that employs him. The outburst sent shockwaves throughout the league and the 76ers franchise.
Many believe these comments were prompted by the team pulling out of trade talks the weekend prior. The proposed trade would've sent Harden to his desired destination of the Los Angeles Clippers.
On Tuesday, the league reacted to Harden's controversial and harsh comments about Morey by fining him $100,000, according to ESPN.
The NBA announced Tuesday that it has fined 76ers star James Harden $100,000 after his recent comments, which indicated he "would not perform the services called for under his player contract unless traded to another team" and referred to franchise president Daryl Morey as a "liar."
That is a major fine for Harden, as it seems the NBA is trying to put its foot down in terms of how players demand trades and try to get their way by pushing team executives to do their bidding.
Want $250 to bet on the NBA?
The NBPA also got involved once the fine became public by saying it will file a grievance. As a result, this situation could drag out a bit before it is ultimately resolved.
As for Harden's immediate future, there's no telling when he'll get traded as this situation gets uglier and uglier.