Nets' Mike D'Antoni drawing interest from Celtics, Blazers and Magic
By Ryan Ward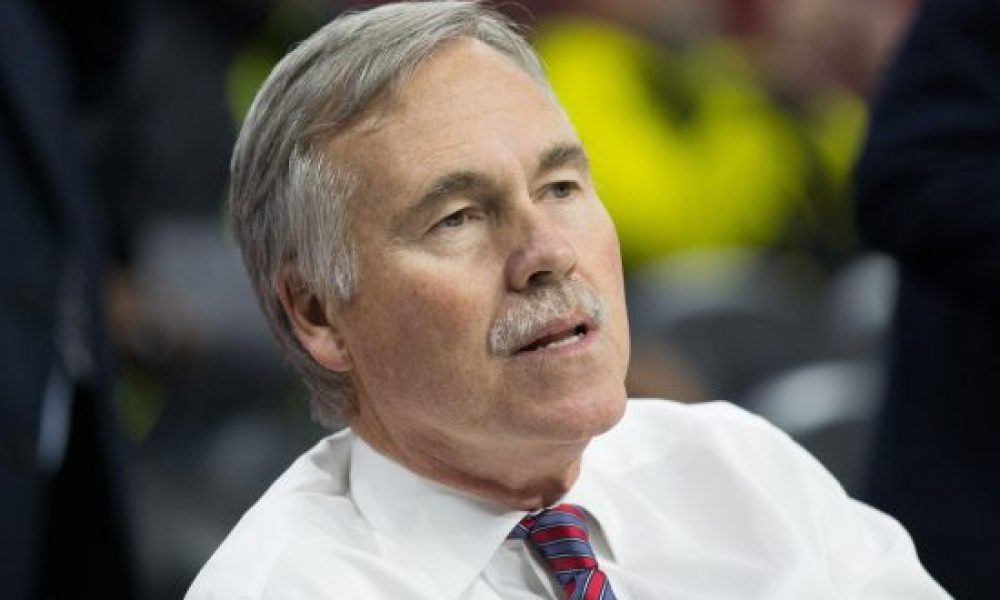 After leaving the Houston Rockets, Mike D'Antoni elected to join the Brooklyn Nets' coaching staff under first-year head coach Steve Nash.
It hasn't taken D'Antoni long to garner interest from other NBA teams concerning stepping back in as a head coach. According to Jordan Schultz of ESPN, the longtime coach is drawing interest from the Portland Trail Blazers, Boston Celtics, and Orlando Magic.
Want $250 to bet on the NBA Playoffs?
Per league sources, Nets assistant coach Mike D'Antoni is receiving interest for the Blazers, Celtics, and Magic HC jobs. The Nets will grant interview requests for D'Antoni — following the playoffs.
D'Antoni holds a plethora of experience that would make him a strong fit for any of these three franchises. Depending on what other teams choose this offseason, he may receive more interest for future openings.
His track record speaks for itself as he has experienced sustained success throughout much of his coaching career. His system would require plenty of shooters and guard play to lead the charge.
D'Antoni's spot on the bench for Nash has served a vital role in helping him along in his first coaching job. The Hall of Fame point guard has made a smooth transition to the position, helping guide the Nets to one of the best records in the league.
Mike D'Antoni will have his pick of the litter if he chooses to make his return as a head coach. Time will tell what direction he heads as his age may come into play as he's 70 years old. His future lies solely in his hands.