Nikola Jokic Becomes 6th International NBA MVP
By Connor Lynch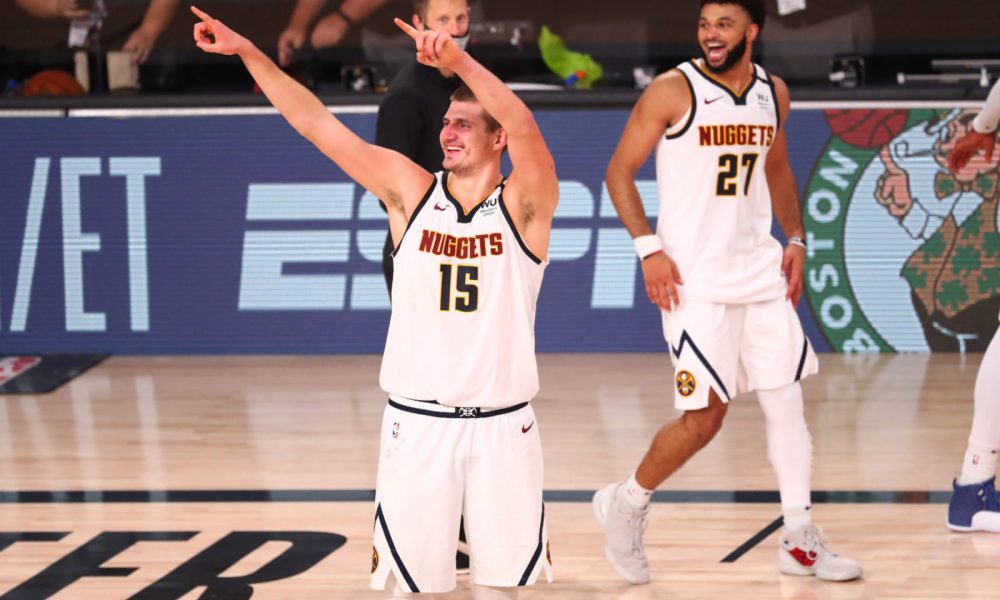 Denver Nuggets center Nikola Jokic says this has been his best season after being named NBA MVP for 2020 – 2021.
Nikola Jokic won the award by a mile with 91 out of 101 first placed votes. Joel Embiid finished second and Stephen Curry finished third. Giannis Antetokounmpo, the winner for the past two years, was fourth, and Chris Paul was fifth.
Nikola Jokic played every single one of the 72 regular season games for the Denver Nuggets. He is one of only 11 players to play every game this season.
As well as that, he produced the best season of his career statistically. 
Want $250 to bet on the NBA playoffs?
Jokic finished the season with career-best averages of 26.4 points and 8.3 assists. As well as that, he tied his career-best rebound average with 10.8. He shot 56.6% from the field, 38.8% from 3-point range and 86.8% from the foul line. 
Jokic is the first player drafted in the second round to be named MVP. The Serbian joins Tim Duncan, Steve Nash, Hakeem Olajuwon, Dirk Nowitzki and Giannis Antetokoumpo as international MVPs.
"To be honest, I didn't even think about being in the NBA," Jokic said. 
"My goal when I started to play basketball back home was to play in the EuroLeague because that was the closest top league to my country. I could play in some big clubs in Serbia and grind my way up. But then the Denver Nuggets drafted me, and it was an opportunity for me to become an NBA player."
"I think the greatest thing I can say about Nikola is he fully represents the culture we've created here in Denver," head coach Mike Malone said. 
"I've been here six years and to see the growth of our program, and obviously that definitely coincides with the growth of Nikola Jokic. The last three years in the Western Conference, the Denver Nuggets had the most wins in the Western Conference, [with] 147."