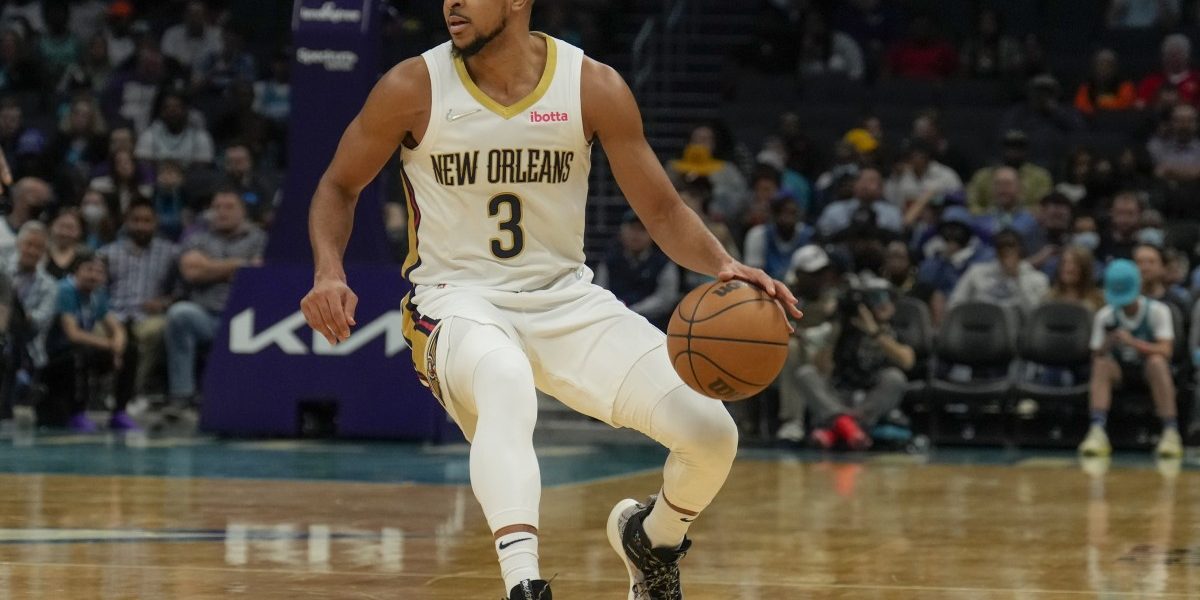 Pelicans star CJ McCollum suffered collapsed lung
New Orleans Pelicans guard CJ McCollum has a small pneumothorax in his right lung following imaging of the area.
It marks the second time in McCollum's career that he has dealt with the ailment. He previously experienced it in December 2021 while with the Portland Trail Blazers.
McCollum needed two and a half weeks to fully recover from the condition but didn't play for an additional three weeks. Pneumothorax is when air leaks into the space between your lung and chest wall, which leads to the air pushing on the outside of the lung forcing it to collapse.
Want $250 to bet on the NFL?
McCollum will go through more examinations over the following two days to provide another update on his recovery process. He has been playing well to start this season, averaging 21.7 points and 5.7 assists while shooting 44.0 percent from the floor and 38.0 percent from beyond the arc.
His absence puts the Pelicans without one of their primary offensive factors. It places more pressure on Zion Williamson and Brandon Ingram to lead the charge.
Williamson has played well in the Pelicans' first six games, averaging a team-best 21.8 points, 7.0 rebounds, and 4.7 assists while shooting 50.5 percent from the floor. He has scored 20 or more points five times while shooting above 50 percent three times.
The Pelicans will likely turn to Jordan Hawkins to play a bigger role. He is coming off a stellar outing with 31 points in Monday's loss to the defending champion Denver Nuggets.
New Orleans next plays the Minnesota Timberwolves on Thursday night.