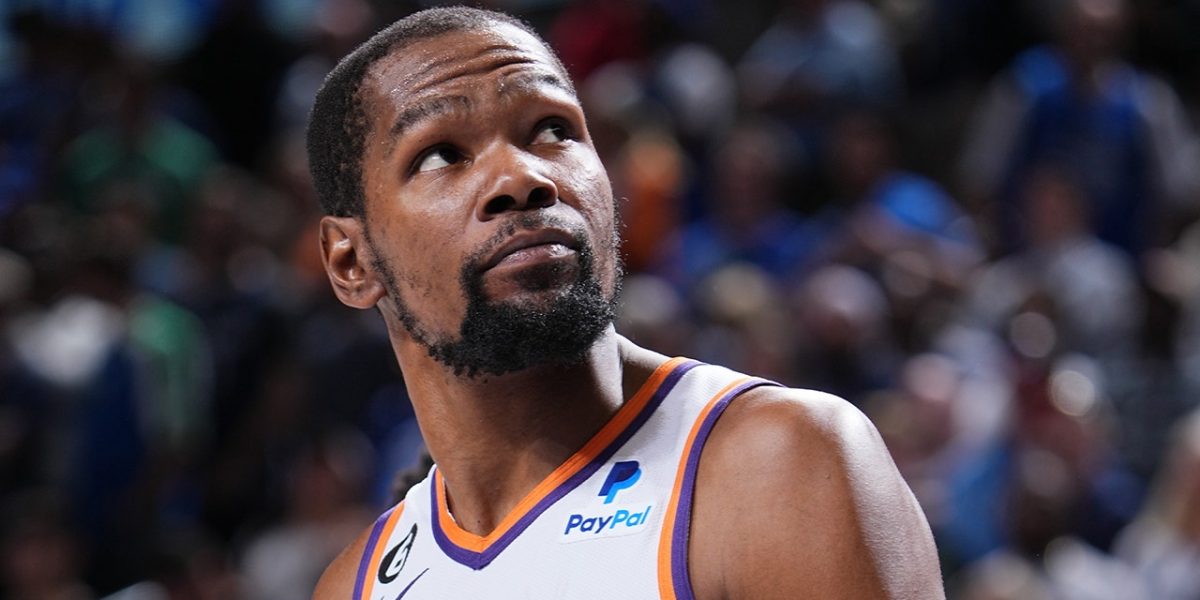 Suns superstar Kevin Durant set to miss 2-3 weeks
As the Phoenix Suns were ready to shift into high gear, the franchise hit another speed bump.
Star forward Kevin Durant Suns suffered a sprained left ankle during warmups before Wednesday's game against the Oklahoma City Thunder, which would have marked his first home game with the franchise.
The injury will force Durant to miss at least the next two to three weeks before he's evaluated to determine a return date.
"I feel bad for him because he feels bad," Suns coach Monty Williams said via ESPN. "I saw his face and — I've been around him so many times — I know what he's feeling, and I don't want him feeling that way at all."
The Suns will likely handle the situation with much caution given Durant's recent injury history and his importance to the team competing for an NBA title. Phoenix is currently sitting in the fourth spot in the Western Conference 4.5 games behind the Sacramento Kings for the No. 2 seed.
Want $250 to bet on NBA futures?
The Suns hold a two-game advantage over the fifth-seeded LA Clippers. Prior to the injury, Durant had performed well in his first three games, averaging 26.7 points and 7.3 rebounds on 69.0% shooting from the floor and 53.8% from beyond the arc.
He had posted at least 20 points in each contest while shooting at least 66% from the floor and 50% from three-point range. Durant and Devin Booker combined for 188 points over that span is the most points by a pair of teammates in their first three games together since the 1963-64 season.