Timberwolves appear to be leaning toward trading No. 1 pick in the 2020 NBA Draft
By Ryan Ward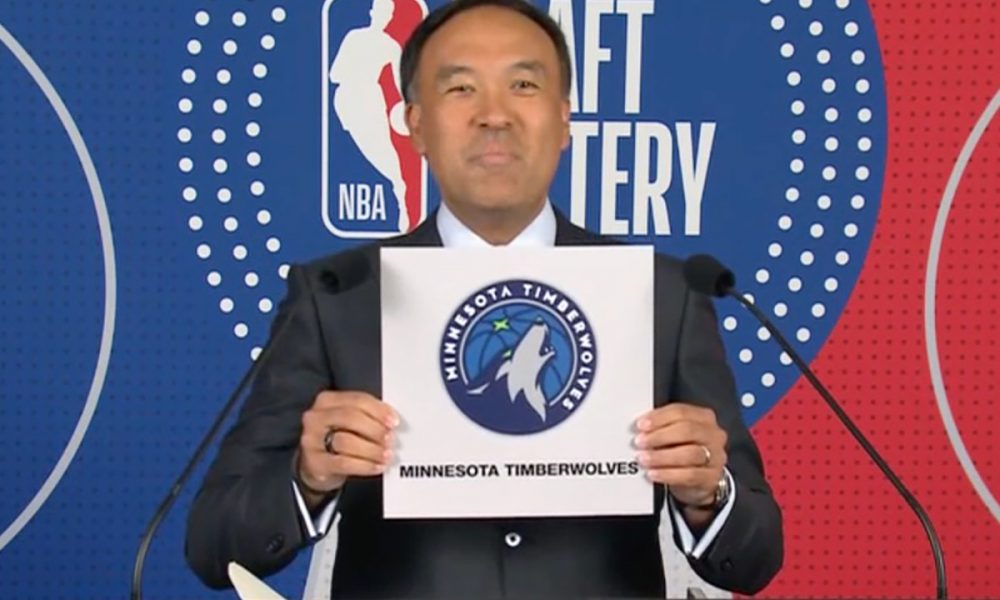 The Minnesota Timberwolves are hoping to turn around their franchise sooner rather than later. Winning the 2020 NBA Draft Lottery was a step in the right direction, with the team now owning the No. 1 pick in the upcoming 2020 NBA Draft.
However, instead of bringing in another promising young player they'd have to develop over the next few years, the Timberwolves seem to have other plans with their top pick.
Want $250 to bet on NBA Futures?
According to Kevin O'Connor of The Ringer, Minnesota would like to trade their pick in the upcoming draft and put another key piece next two the team's two current stars.
"Executives around the NBA say the Timberwolves prefer to trade down or out of this pick to bring in a win-now player to help Karl-Anthony Towns and D'Angelo Russell."
With no clear cut favorite to go No. 1 in next month's draft, the Timberwolves wanting to trade the pick for a proven player makes a lot of sense. Karl-Anthony Towns and D'Angelo Russell are ready to win after so many years of futility in the NBA.
Now that these two have teamed up and are close friends, Minnesota making a move to keep them happy. Giving them a better chance to compete is the smart way to go.
The real question moving forward is what the Timberwolves can get in return for the top pick. Plenty of teams will look to make trades this offseason, but it remains to be seen how much the No. 1 pick is valued and what teams are willing to give up in return.