Timberwolves go with Ryan Saunders has interim head coach
By Ryan Ward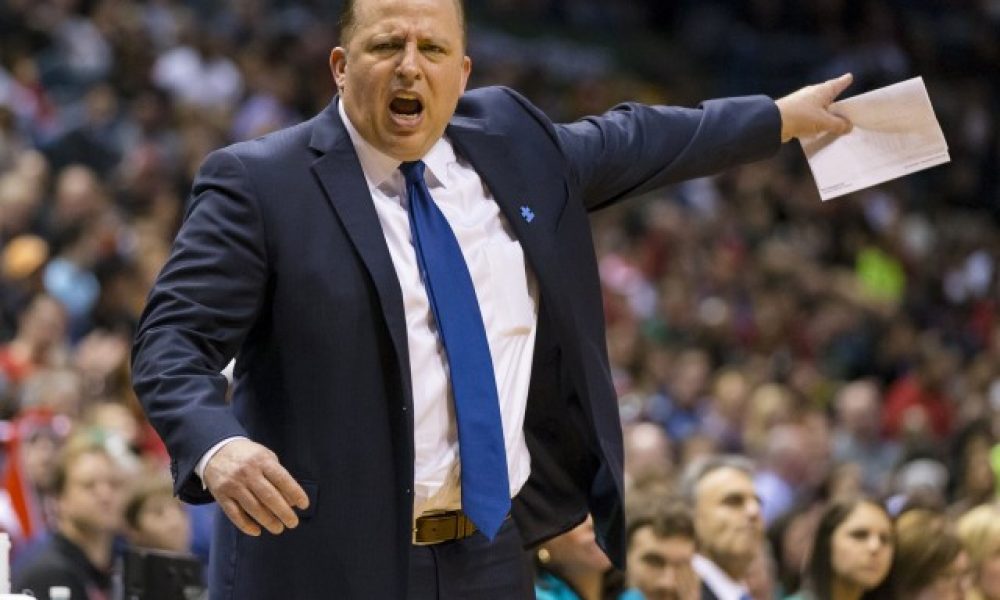 Following last Sunday's win over the Los Angeles Lakers, the Minnesota Timberwolves made the decision to pull the trigger on parting ways with head coach Tom Thibodeau.
It was a move that didn't have any precursors that had caught many of the players on the team off-guard that the team decided to go in that direction at this point in time that included veteran point guard Derrick Rose, according to Malika Andrews of ESPN.
Want $250 to bet on the NBA?
Sign up now!
"I'm hurt because Thibs is not here," Rose said. "But, at the same time, I'm very cool with Ryan. And I've talked to him before and after practice. And I told him to run with this opportunity. But with Thibs, like, he took a chance on me when a couple of organizations had s—-ed on me."
Following the departure of All-Star forward Jimmy Butler early in the season, the Timberwolves have struggled to break through sitting under the .500 mark while being just outside the playoff picture.
Thibodeau was in his third year with the team as he held both positions as head coach and president of basketball operations. The Timberwolves reached the playoffs last year, but they were swept in the first round to the Golden State Warriors.
The firing has pushed assistant coach Ryan Saunders into the interim head coach position. Saunders is the son of former team head coach Flip Saunders. The 32-year-old is now the youngest head coach in the NBA. He had been serving as an assistant coach in Minnesota for the last four years.