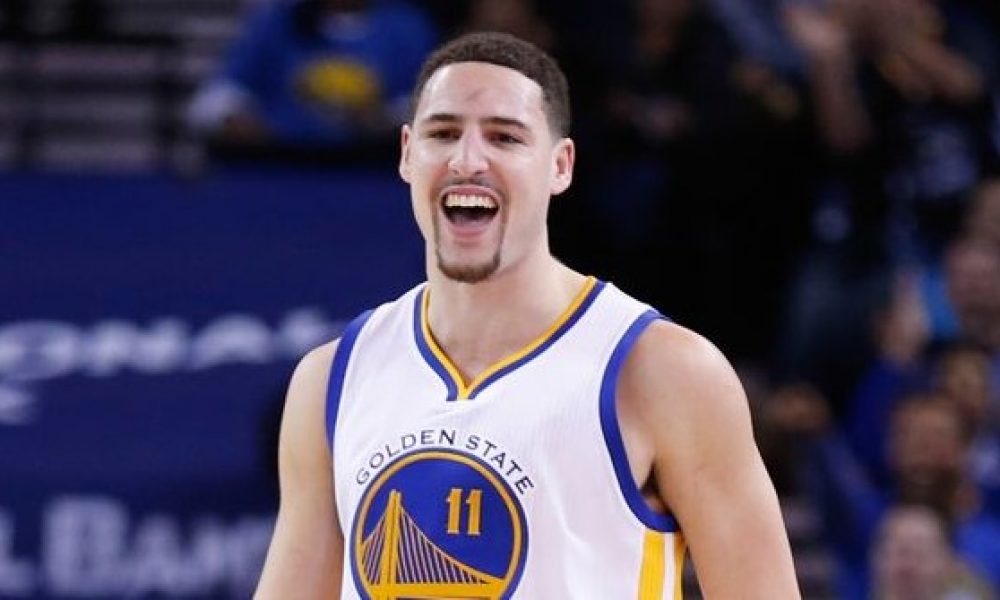 Kelley L Cox/USA TODAY Sports
Warriors coach Steve Kerr has received 'good reports' on Klay Thompson's progress
The Golden State Warriors are off to a promising start to the 2021-22 season, holding the league's best record.
The news keeps getting better as the star guard Klay Thompson has progressed another significant step forward in his recovery as he's now starting to participate in 5-on-5 practice drills.
"He played 5-on-5 [Monday] and then I think he's going to play 5-on-5 [Wednesday]," Warriors coach Steve Kerr said after Tuesday's 117-99 win over the Brooklyn Nets via ESPN. "James [Wiseman] did not play. He hasn't been cleared yet for 5-on-5, but Klay did, and I got good reports and he's got to keep going. A two-year absence requires a lot of work. Not just a rehab, but the endurance, the strength, so it's great that he's playing 5-on-5 but it doesn't mean he's going to be ready to step on an NBA floor next week or something, but he's progressing really well."
It's another massive step as Thompson is inching closer to getting back on the court. The Warriors have handled the situation quite cautiously due to him returning from a pair of serious injuries.
His progress puts him on the trajectory for his reported return date before Christmas. Golden State wants to avoid any potential setbacks as he will play a critical factor in the team's NBA title chances.
Want $250 to bet on NBA futures?
The team hopes he can return to playing at an elite level that could be the game-changing factor separating them in the stacked Western Conference. Time will tell what lies ahead of the star guard.