MLB Future Odds: 2018 Cy Young Odds
By Jonathan K.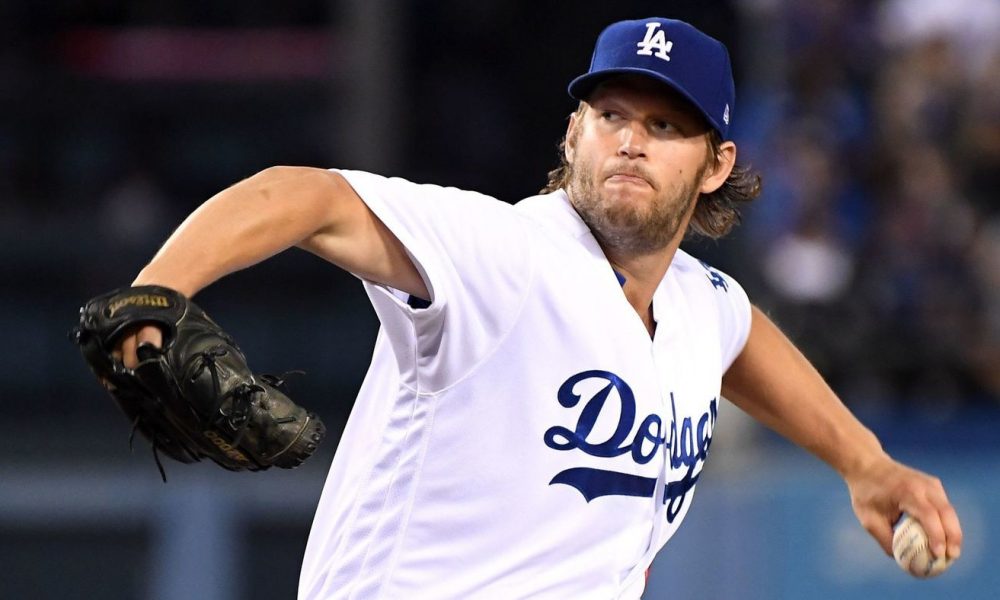 2018 Cy Young odds are up and ready for both the American League and National League.
The Boston Red Sox pitcher, Chris Sale, sits atop the AL odds. It is interesting to see Cleveland Indians' ace Corey Kluber with the second best odds. He won the AL Cy Young award in 2017. Their has not been a repeat winner since the year 2000.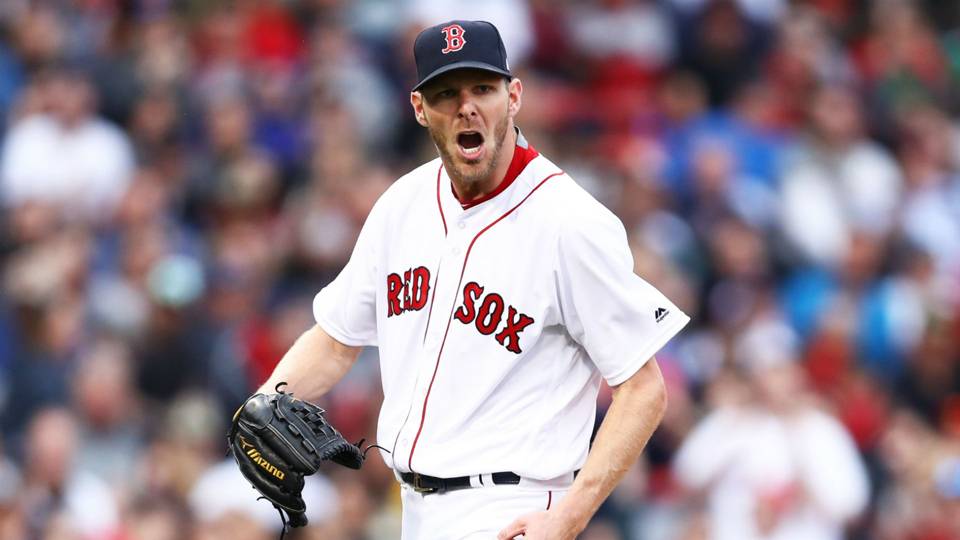 Max Scherzer, of the Washington Nationals, was the 2017 Cy Young award for the second consecutive year in 2018. He is just the 10th pitcher to do that in the National League. Scherzer has posted the second best odds to win three in a row. Clayton Kershow, Dodgers ace, tops the odds.
You can see the full odds below, pulled from Bovada.
AL 2018 CY Young Odds
Chris Sale (Red Sox) 9/4
Corey Kluber (Indians) 5/2
Carlos Carrasco (Indians) 6/1
Justin Verlander (Astros) 8/1
Luis Severino (Yankees) 8/1
James Paxton (Mariners) 15/1
Gerrit Cole (Astros) 18/1
Dallas Keuchel (Astros) 18/1
Masahiro Tanaka (Yankees) 20/1
David Price (Red Sox) 25/1
Jose Berrios (Twins) 25/1
Chris Archer (Rays) 40/1
Aaron Sanchez (Blue Jays) 40/1
Danny Duffy (Royals) 40/1
Garrett Richards (Angels) 50/1
Cole Hamels (Rangers) 50/1
Marcus Stroman (Blue Jays) 60/1
Michael Fulmer (Tigers) 80/1
Shohei Ohtani (Angels) 80/1
Rick Porcello (Red Sox) 80/1
Felix Hernandez (Mariners) 80/1
Lance McCullers (Astros) 80/1
J.A. Happ (Blue Jays) 100/1
Ervin Santana (Twins) 100/1
Sonny Gray (Yankees) 100/1
Craig Kimbrel (Red Sox) 100/1
Drew Pomeranz (Red Sox) 100/1
Lucas Giolito (White Sox) 200/1
Trevor Bauer (Indians) 200/1
Sean Manaea (Athletics) 200/1
Charlie Morton (Astros) 200/1
Blake Snell (Rays) 200/1
Andrew Heaney (Angels) 300/1
Dylan bundy (Orioles) 300/1
CC Sabathia (Yankees) 300/1
Marco Estrada (Blue Jays) 300/1
Jordan Zimmermann (Tigers) 300/1
Mike Leake (Mariners) 300/1
Kevin Gausman (Orioles) 300/1
Kendall Graveman (Athletics) 300/1
Jordan Montgomery (Yankees) 300/1
Kyle Gibson (Twins) 300/1
Jake Odorizzi (Twins) 300/1
Lance Lynn (Twins) 300/1
James Shields (White Sox) 500/1
Mike Clevinger (Indians) 500/1
NL 2018 Cy Young Odds
Clayton Kershaw (Dodgers) 7/4
Max Scherzer (Nationals) 9/4
Noah Syndergaard (Mets) 9/2
Madison Bumgarner (Giants) 15/1
Stephen Strasburg (Nationals) 15/1
Carlos Martinez (Cardinals) 20/1
Jacob deGrom (Mets) 20/1
Robbie Ray (Diamondbacks) 25/1
Zach Greinke (Diamondbacks) 30/1
Yu Darvish (Cubs) 30/1
Jake Arrieta (Phillies) 40/1
Jon Lester (Cubs) 40/1
Jose Quintana (Cubs) 40/1
Jon Gray (Rockies) 40/1
Aaron Nola (Phillies) 40/1
Johnny Cueto (Giants) 50/1
Kyle Hendricks (Cubs) 50/1
Rich Hill (Dodgers) 60/1
Alex Wood (Dodgers) 60/1
Gio Gonzalez (Nationals) 60/1
Michael Wacha (Cardinals) 60/1
Julio Teheran (Braves) 60/1
Chase Anderson (Brewers) 60/1
Zach Davies (Brewers) 100/1
Kenta Maeda (Dodgers) 100/1
Adam Wainwright (Cardinals) 100/1
Matt Harvey (Mets) 100/1
Kenley Jansen (Dodgers) 100/1
Tyler Chatwood (Cubs) 100/1
Taijuan Walker (Diamondbacks) 100/1
Jason Vargas (Mets) 200/1
Tanner Roark (Nationals) 200/1
Luis Castillo (Reds) 200/1
Jose Urena (Marlins) 200/1
Steven Matz (Mets) 200/1
Luke Weaver (Cardinals) 200/1
Jeff Samardzija (Giants) 200/1
Ivan Nova (Pirates) 300/1
Homer Bailey (Reds) 300/1
Jameson Taillon (Pirates) 300/1
Joe Musgrove (Pirates) 300/1
Vince Velasquez (Phillies) 300/1
Clayton Richard (Padres) 500/1
Anthony Desclafani (Reds) 500/1