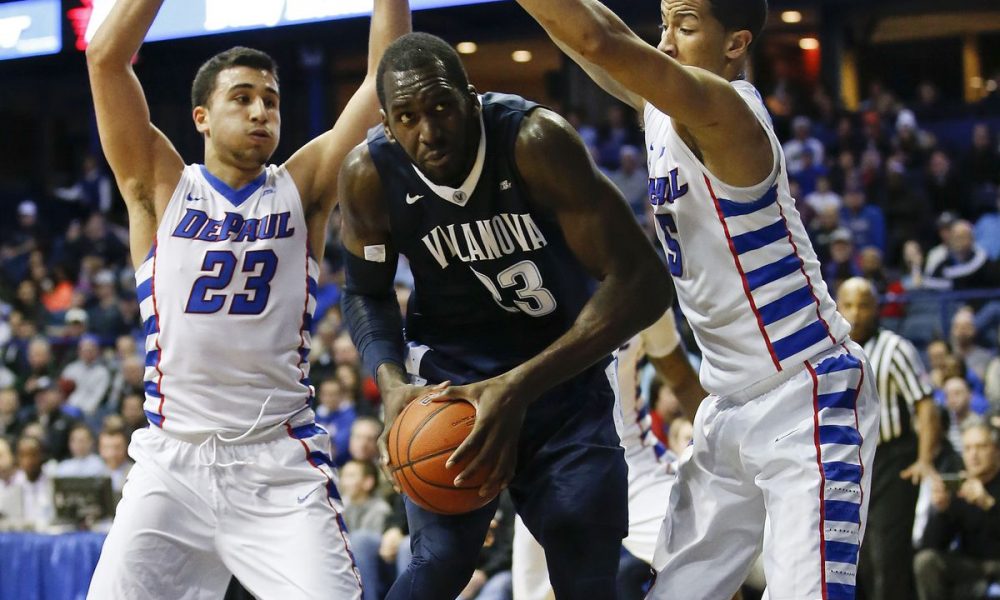 NCAA Basketball Futures: Duke Back On Top
Duke and Michigan State have been switching spots at the top of the NCAA basketball futures and this week it is Duke back on top.
Duke has been considered the team to beat in the NCAA. However, Michigan State has also been making their case, overtaking Duke for the top spot earlier this month. However, as of this writing, Duke is back on top with 6/1 odds. Michigan State is 13/2, right behind Duke.
Villanova has climbed the to the third best odds. The program has traditionally been near the top of the odds. They have finally worked their way back there with the third best odds at 7/1.
You can check out the full NCAA Basketball Futures below, pulled from BetOnline.
| | |
| --- | --- |
| Duke | 6/1 |
| Michigan State | 13/2 |
| Villanova | 7/1 |
| Arizona | 10/1 |
| Kansas | 14/1 |
| Wichita State | 14/1 |
| Florida | 20/1 |
| Kentucky | 20/1 |
| Oklahoma | 20/1 |
| Purdue | 20/1 |
| Virginia | 20/1 |
| West Virginia | 20/1 |
| Gonzaga | 25/1 |
| Texas Tech | 25/1 |
| Xavier | 25/1 |
| North Carolina | 28/1 |
| Cincinnati | 33/1 |
| Seton Hall | 33/1 |
| Miami, Fl. | 40/1 |
| Michigan | 40/1 |
| Saint Mary's (CA) | 40/1 |
| Auburn | 50/1 |
| Louisville | 50/1 |
| Notre Dame | 50/1 |
| Alabama | 66/1 |
| Arizona State | 66/1 |
| Florida State | 66/1 |
| Ohio State | 66/1 |
| Rhode Island | 80/1 |
| Clemson | 100/1 |
| Missouri | 100/1 |
| Nevada | 100/1 |
| North Carolina State | 100/1 |
| Tennessee | 100/1 |
| Texas A&M | 100/1 |
| UCLA | 100/1 |
| USC | 100/1 |
| Arkansas | 125/1 |
| Creighton | 125/1 |
| Georgia Tech | 125/1 |
| Indiana | 125/1 |
| Maryland | 125/1 |
| Minnesota | 125/1 |
| TCU | 125/1 |
| Texas | 125/1 |
| UNLV | 125/1 |
| Butler | 200/1 |
| UCF | 200/1 |
| Baylor | 250/1 |
| Georgetown | 250/1 |
| Georgia | 250/1 |
| Middle Tennessee | 250/1 |
| Mississippi State | 250/1 |
| Oregon | 250/1 |
| Providence | 250/1 |
| SMU | 250/1 |
| Syracuse | 250/1 |
| Virginia Tech | 250/1 |
| Wisconsin | 250/1 |
| Ball State | 500/1 |
| Boise State | 500/1 |
| Dayton | 500/1 |
| Harvard | 500/1 |
| Houston | 500/1 |
| Loyola-Chicago | 500/1 |
| Memphis | 500/1 |
| Northwestern | 500/1 |
| Oakland | 500/1 |
| Oklahoma State | 500/1 |
| South Carolina | 500/1 |
| Stephen F. Austin | 500/1 |