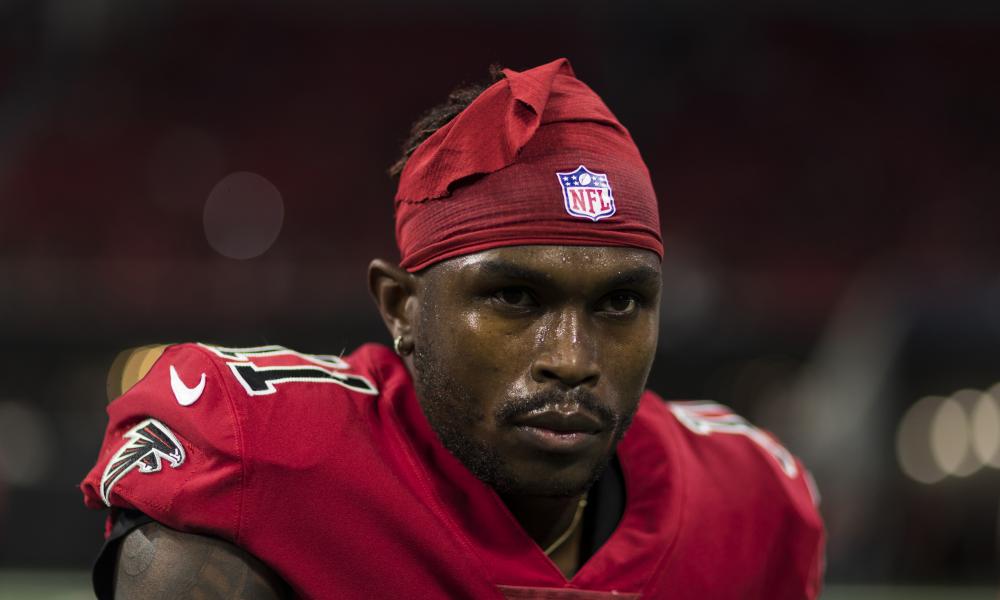 Atlanta Falcons wide receiver Julio Jones (11) during an NFL regular season football game against the New Orleans Saints on Thursday, Dec. 7, 2017 in Atlanta. The Falcons won, 20-17. (Ric Tapia via AP)
5 biggest losers from NFL Week 1 action
NFL Week 1, like any NFL Week, was the story of winners and losers. We take a look at 5 of the biggest losers from the NFL Week 1 action.
5. Atlanta Flacons
When you can't block, and you can't disrupt the other team's gameplan, you have real problems. The Minnesota Vikings threw the ball 10 times in their 28-12 trouncing of the Falcons on Sunday, and Atlanta was never in the game. It was a complete meltdown on offense, defense and special teams, capped off by a broken foot for rookie center Chris Lindstrom. If the Falcons are going to compete in the NFC for a playoff berth, the lines have to be much, much better.
4. Pittsburgh Steelers
Nobody was pounded like the Steelers in Week 1. Sure, the Miami Dolphins lost 59-10, but they are expected to be rancid beyond words. Pittsburgh isn't, and yet the Steelers looked like a team headed for a top-10 pick while being pasted 33-3 by the New England Patriots in primetime. Look, the Steelers aren't that bad. They could very well win the AFC North and be a force as the weather grows colder. Still, this was a bad game for a team trying to establish itself as a contender.
Want $250 to bet on NFL Week 2?
Sign up now!
3. Josh Rosen
Rosen couldn't get into the aforementioned Dolphins loss until the score was 52-10. Just how bad does Dolphins head coach Brian Flores think Rosen is? Furthermore, Rosen immediately threw an interception, and after the game, Flores told media members that Ryan Fitzpatrick would retain his starting job as the team prepares to welcome in the Patriots.
2. Cleveland Browns
The hype train has been off the proverbial rails for the Browns all offseason, and then Week 1 happened. The Browns were hammered at home by the Tennessee Titans, a team better than given credit for but also a team that won't be making any real noise come January. Baker Mayfield threw three interceptions, the team took 18 penalties and the offense generated a measly 13 points. Hideous performance.
1. Nick Foles
Unfortunately, Nick Foles has to get the top spot. This doesn't have anything to do with his performance. Foles was fine when in the game against the Kansas City Chiefs, throwing for a touchdown pass down the right sideline on the same play he broke his collarbone. Foles is now going to be out at least through Week 10. It's a brutal blow for a man who sat behind Carson Wentz and performed time and again when called upon. Now, with his big chance, he's sidelined. Terrible. Hopefully for Foles, the Jaguars can stay in contention, allowing him to make a meaningful return this season.