5 reasons the Minnesota Vikings shouldn't be counted out
By Matt Verderame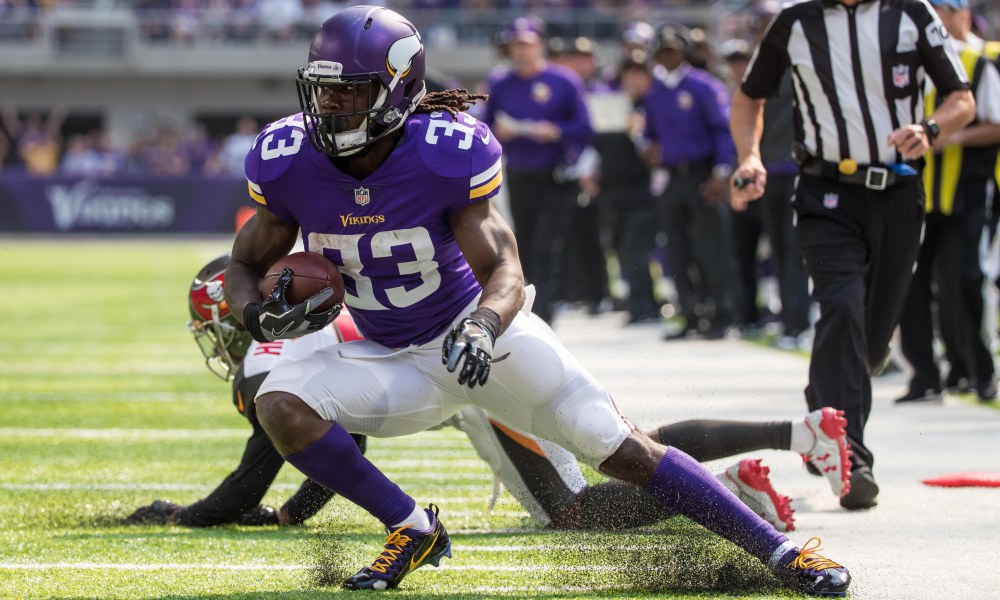 Last year, the Minnesota Vikings were one of the Super Bowl favorites. After going 13-3 and reaching the NFC Championship Game, Minnesota upgraded at quarterback from Case Keenum to Kirk Cousins. Everything was falling into place.
Then, shockingly, the Minnesota Vikings went 8-7-1. The Vikings missed the playoffs, losing a must-win Week 17 matchup at home against the Chicago Bears. However, here are five reasons Minnesota could bounce back in a big way.
5. The division isn't special
The Bears are defending champs and also one of the prime candidates to regress this season. The Detroit Lions are in shambles, and the Green Bay Packers have potential but plenty of questions to go with it. Minnesota is talented and could certainly find itself at the top of the division come Christmas.
Want $250 to bet on NFL futures?
4. Zimmer is a good head coach
Mike Zimmer took over as head coach of the Minnesota Vikings prior to the 2014 season. He only has one losing season and has never missed the playoffs in consecutive campaigns. While things were disappointing a year ago, there's ample reason to think Zimmer can right the proverbial ship and put the Vikings back into the postseason.
3. Look at the pass rush 
The NFL is a passing league more than ever before, and the Vikings are built to play against it. Danielle Hunter is one of the most underrated pass rushers in the game today, notching 14.5 sacks a year ago to pace the club. As a team, Minnesota totaled 50 sacks, with Everson Griffin, Anthony Barr and others posing threats as well. The Vikings should be one of the best teams at causing pressure again in 2019.
2. Cousins is better than people realize
Cousins gets a bad rap, largely because he's still looking for his first postseason win. Still, the former Michigan State star has thrown for at least 4,000 yards in each of his four seasons as a starter between the Washington Redskins and the Vikings. There's no argument for Cousins as an elite talent, but he's more than capable of winning deep into January if the team around him provides support.
1. The NFL is build for teams to rebound
We're not talking about the NBA. We're talking about the NFL, which has more parity than almost every sport on earth. The Vikings were supposed to be a contender last season before falling flat. The year prior, there was almost no noise around the team before it was a win shy of the Super Bowl. The Vikings have their warts like any team in the league, but there's plenty of talent to make another run.