Aaron Rodgers has a golden opportunity on Sunday
By Matt Verderame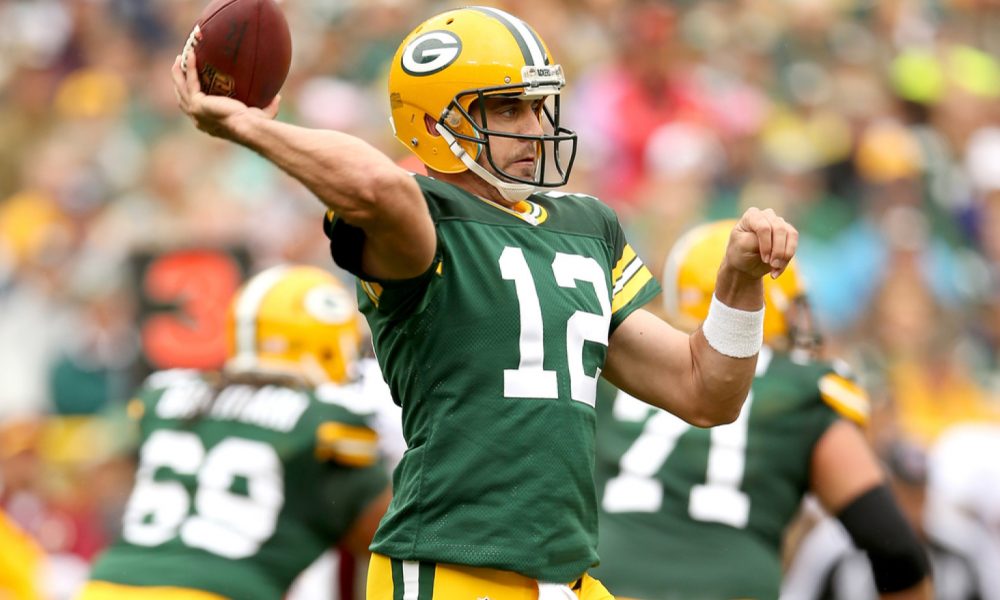 On Sunday, the Green Bay Packers can punch their ticket to the Super Bowl, and Aaron Rodgers can enhance his already impressive legacy.
The future for Aaron Rodgers and the Grene Bay Packers is uncertain. Rodgers himself both understands this and does not care.
Rodgers and his team are entering the NFC Championship Game, hosting it for the first time since 2007. The Packers have been installed as three-point favorites over the Tampa Bay Buccaneers, who humbled them at Raymond James Stadium back in October, 38-10.
Want $250 to bet on the NFC Championship Game?
Now, Green Bay has a chance for revenge in the biggest spot. For Rodgers, Sunday afternoon in the snow represents a chance to reach his second Super Bowl, this during a campaign which is likely going to result in his third NFL MVP award.
On Wednesday, the 38-year-old talked to the media and spoke about the days ahead and the unknown filling them. Per ESPN:
"I'm always just trying to stay present, especially this year as much as anything, and enjoy the moments. I hope there's more opportunities, but I don't know. I mean, I really don't. That stuff is out of my control. My future is a beautiful mystery I think. The present is such a gift to be able to stay in the moment and to have gratitude for being in this situation again, and being with the guys and having fans in our stadium and maybe snow in an NFC Championship Game. I'm going to enjoy these moments for sure, and just not worry about what happens down the line."
While Rodgers is right, he also understands what is at stake. The future could hold another few Lombardi Trophies, or it could be filled with injuries, misery and football heartache. Green Bay has long been one of the favorites on an annual basis to win it all, only to not reach the Super Bowl since 2010.
The Packers have arguably the best offense in football this year, stocked with running backs Aaron Jones, Jamaal Williams and A.J. Dillon, tight end Robert Tonyan, receiver Davante Adams and the league's best offensive line. This is to say nothing of Rodgers, who threw for 48 touchdowns in the 2020 regular season.
Although Green Bay's defense is middling, the Packers haven't had a team this good since the 15-1 unit in 2011, which fell to the eventual-champion New York Giants.
Only 60 minutes stand between Rodgers, the Packers and a Super Bowl appearance. No time to worry about the future.