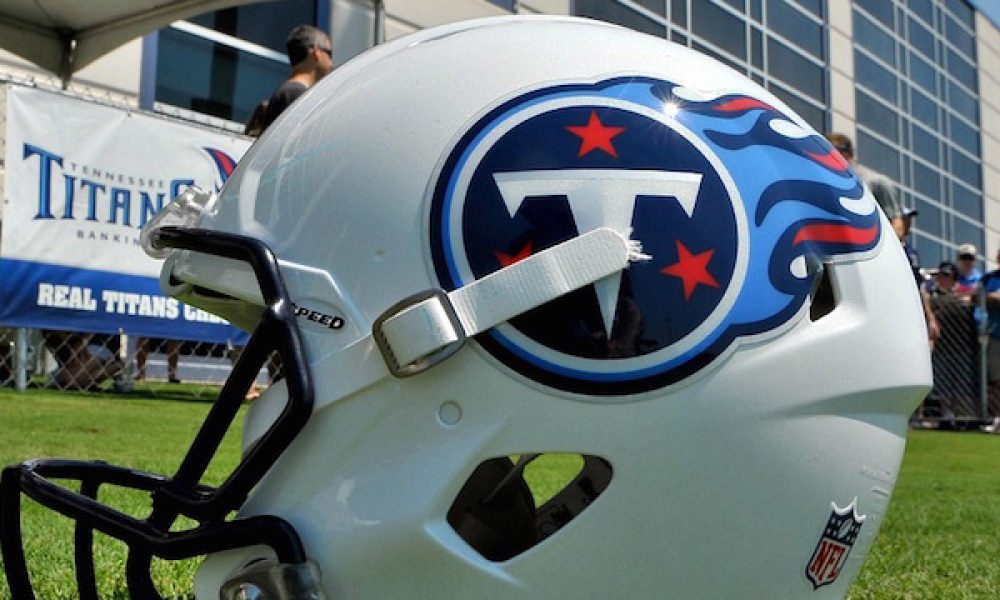 Jul 26, 2014; Nashville, TN, USA; during training camp at Saint Thomas Sports Park. Mandatory Credit: Jim Brown-USA TODAY Sports
AFC playoff picture, Week 17: Titans, Raiders, Steelers in mix
We have one more Sunday before the NFL playoffs begin. In the AFC, here's what the picture looks like heading into the weekend:
1. Baltimore Ravens (13-2)
2. New England Patriots (12-3)
3. Kansas City Chiefs (11-4)
4. Houston Texans (10-5)
5. Buffalo Bills (10-5)
6. Tennessee Titans (8-7)
—
7. Pittsburgh Steelers (8-7)
8. Oakland Raiders (7-8)
Let's start with the drama at the sixth spot, since the other five have already been clinched.
The Titans control their own destiny despite losing the last two weeks. They will travel to Houston for a date with the Texans, who wrapped up the AFC South a week ago. Despite only being able to move as high as the third seed (and since it plays at 4 ET and the Chiefs are in the early window, will already know if it's locked in), Houston is planning to play all its starters in an effort to win. Why? Bill O'Brien is involved.
Should Tennessee win, the playoff picture is set and  only seeding remains. However, a loss and the Steelers then have control. Pittsburgh would need to beat the Ravens, who will be resting all of their starters. Baltimore is already locked into the top spot for the first time in franchise history, and so Robert Griffin III will be starting in place of Lamar Jackson.
Then there are the Raiders. Oakland needs both the Steelers and Titans to lose, along with the Indianapolis Colts beating the Jacksonville Jaguars. If those three events happen, the Raiders must beat the Denver Broncos in Mile High, and then would be the sixth and final seed.
Madness.
As for seeding, the Ravens and Bills are locked into their current seeds regardless of any outcomes. New England also looks itself into the second seed by beating the Miami Dolphins at Gillette Stadium, where it is more than a two-touchdown favorite. Kansas City can move into the second seed with a win over the Los Angeles Chargers at Arrowhead Stadium couple with a Patriots' loss. It can also slide to the fourth seed should it lose and the Texans win.
The Chiefs and Texans are expected to play their starters for the duration, even with little advantages to be gained. However, Kansas City makes more sense, considering a win and a surprising loss by the Patriots would give it a bye. Understandable for Chiefs head coach Andy Reid to play for the week off.