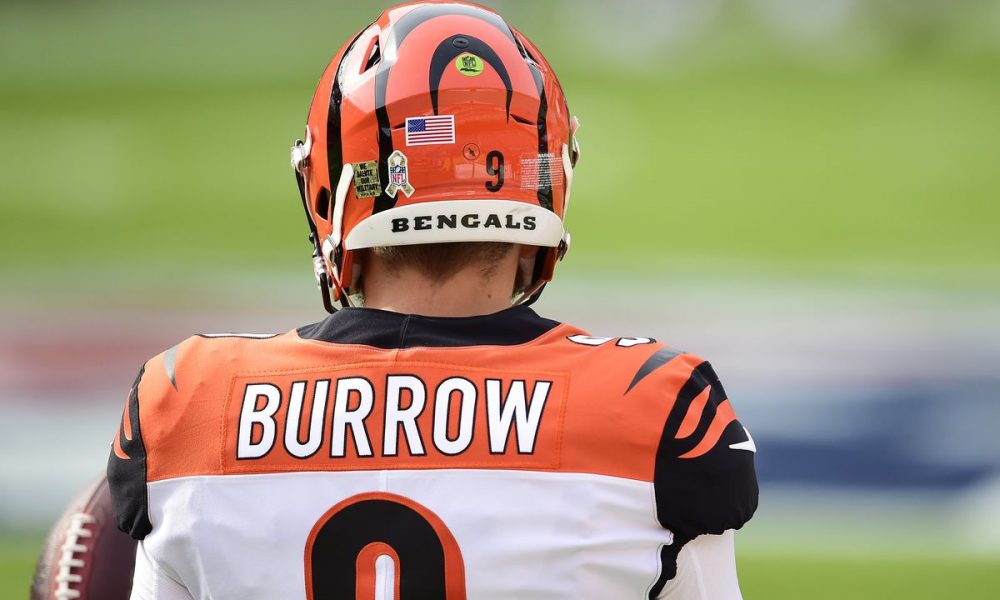 Bengals QB Joe Burrow gets Aaron Rodgers comparison from Mike Daniels
The Cincinnati Bengals are hoping to take a significant step forward in 2021 behind second-year quarterback Joe Burrow.
The LSU product is returning from a torn ACL, but there has been nothing short of praise thrown in his direction. Defensive tackle Mike Daniels recently added that Burrow reminds him a bit of his former teammate Aaron Rodgers. (H/T Pro Football Talk)
Want $250 to bet on NFL futures?
"You don't see many rookies step into a locker room and you would think the guy is a four-year vet if you didn't know who he was," Daniels said. "And to have that at the quarterback position, that means he has the right type of savvy, the right type of poise that you only see from guys like Aaron. And I've been saying it since I got there, I see a lot of similarities between the two and I'm just excited to be able to be part of it, man.

"He's got a lot to him, he's got a lot of upside. He's only going to get better. And you talk to 'Who Dey' nation, they're gonna let you know — Joe Burrow is the savior, man. He really is to this organization."
Daniels' comments immediately put forth some lofty expectations ahead of Burrow. He showed plenty of promise before he suffered the torn ACL behind his strong command of the offense and steady play.
Although he's returning from a significant injury, he's continued to progress along in his recovery this offseason. He will have every opportunity to take another huge step forward as the centerpiece of the Bengals' offensive game plan.