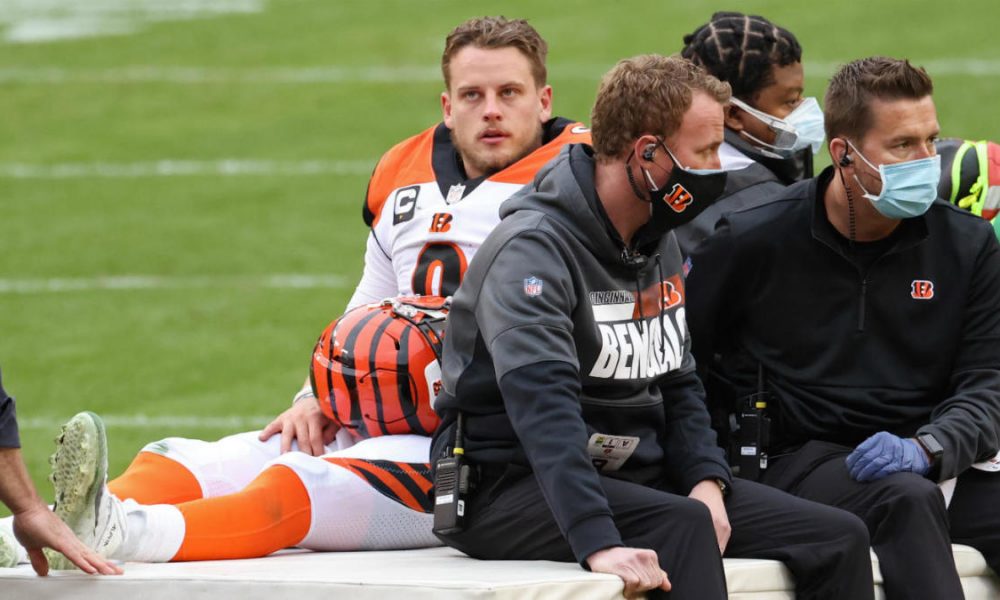 Bengals QB Joe Burrow wants to be 'more explosive' next season
Cincinnati Bengals quarterback Joe Burrow saw his rookie campaign come to an abrupt end after suffering a torn ACL.
Burrow has spent the last several months rehabbing, progressing toward a return to start the 2021 season. According to Sports Illustrated, the former LSU product voiced that he wants to be more explosive.
Want $250 to bet on NFL futures?
"There was some good and some bad," Burrow said. "I'd like to be more explosive. And I think I was really good in quick-game situations. On fourth down, we were really good. Empty, we were really good. But we need to be more explosive with play-action passes. All of our downfield passing needs to improve.

"I just wasn't as accurate as I was the year before down the field. And that was frustrating to me, because I've always been a good down-the-field thrower. Just getting back to the basics of that, really focusing on my fundamentals. I just started running and throwing a few weeks ago, so standing and throwing, and focusing on the fundamentals helped."
Although Burrow didn't play his entire rookie season, he garnered plenty of much-needed experience. He will have the uphill battle to regain confidence in his physical ability after suffering a serious injury, but that will come with reps on the field.
The Bengals are hopeful that he can lead the franchise forward after showing flashes of promise in his rookie campaign. Cincinnati will need to continue to build the roster around him as he works through the maturation process as an NFL quarterback.
The next few months will be crucial for him to his body right to bounce back in 2021.