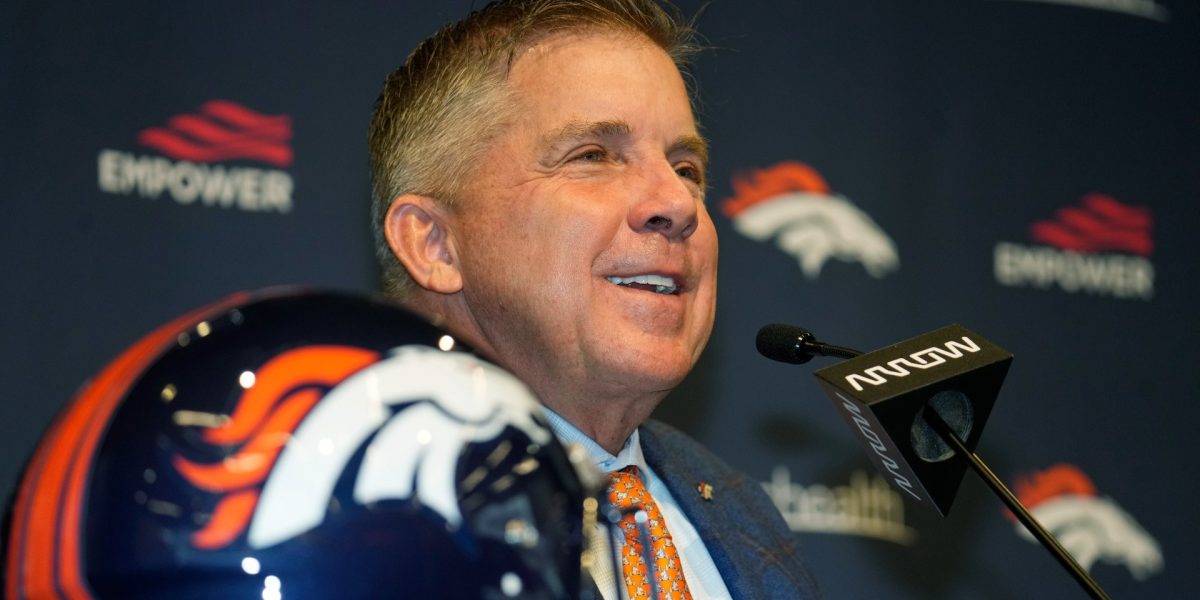 Broncos head coach Sean Payton shuts down trade rumors
Since the Denver Broncos hired Sean Payton as the next head coach, uncertainty around key pieces.
Trade rumors persist concerning wide receivers Jerry Jeudy and Courtland Sutton. However, Payton has quickly shut down that dialogue by stating that the Broncos have no interest in moving either wideout.
"I see and read just like everyone else does. Then occasionally, when someone really crowds the plate, I throw a fastball right at their chin, and they back up, and they're like, 'All right.' And so, I haven't thrown any fastballs lately, but we're not trading those two players," Payton said via ESPN.
"When people call, and the phone rings like it does this time of year, [general manager] George Paton's job is to pick it up and say, 'Hey. Tell you what, we're not.' And so, we've received calls, you bet," he added. "Those are two good football players. But we're in the business of gathering talent right now. Why do people call? Because they know we're void of draft picks and that we might, because there was some discussions a year ago, I think, regarding Courtland. But we like the current group that we're working with."
Payton's comments make it evident that he plans to utilize Sutton and Jeudy as crucial parts in the offensive game plan. If Wilson turns things around in 2023, Sutton and Jeudy will be his primary passing game targets.
Want $250 to bet on NBA futures?
Jeudy is coming off leading the team with 67 receptions, 972 receiving yards, and six touchdowns. Meanwhile, Sutton notched 64 catches for 829 receiving yards and two touchdowns.