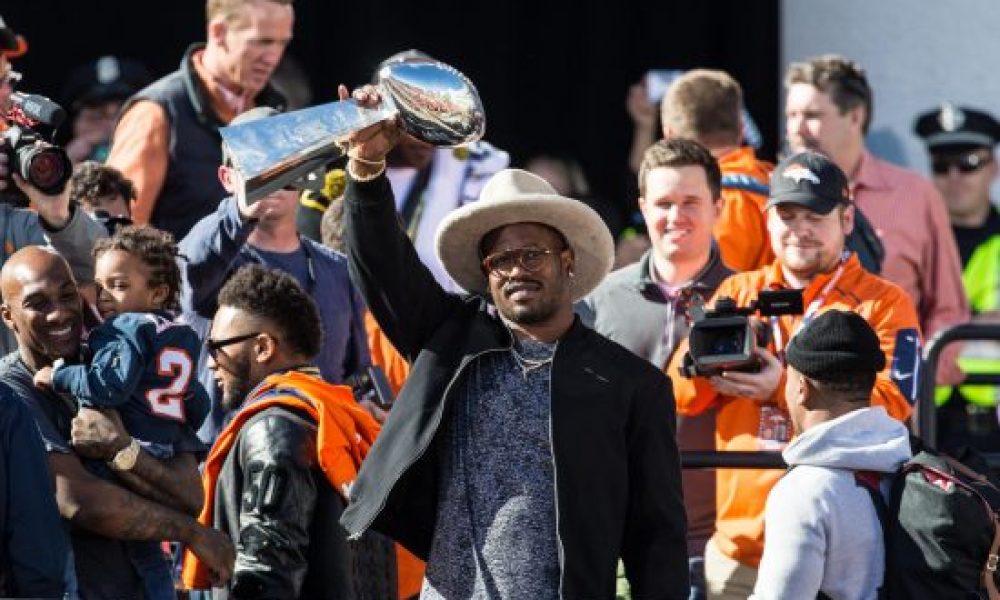 Isaiah J. Downing-USA TODAY Sports
Broncos' Von Miller: 'I Just Can't See Myself With Another Team'
Four months after winning their first Super Bowl title since the John Elway era, the Denver Broncos are back to work at minicamp with one big distraction looming over the defending Super Bowl champions.
Reigning Super Bowl MVP Von Miller is currently in a contract dispute with the team after seemingly agreeing to terms on a new deal last week. Contract negotiations are ongoing with the Broncos hoping to get something done before the start of the upcoming 2016 NFL season, but the two sides are still far apart.
Although contract negotiations have not gone as smoothly as the team hoped, Miller doesn't appear to be thinking about changing teams anytime soon. Miller recently sat down for an interview with Chelsea Handler and said the following about his immediate future:
"We still have a month. I just can't see myself with another team," Miller said.
Along with having no desire to play for another team or at least see himself with another NFL squad, Miller has no intention of sitting out an entire season in order to get the contract he's hoping for.
Despite losing Peyton Manning to retirement, the Broncos are still a real threat in the AFC due to their stout defense led by Miller. If Miller ultimately does sit out, Denver takes a major hit on that side of the football and may struggle during their title defense.
At this point, it doesn't look good for the team with only one month left to get a new deal done, but things can change quickly if the Broncos brass is willing to adhere to Miller's demands.