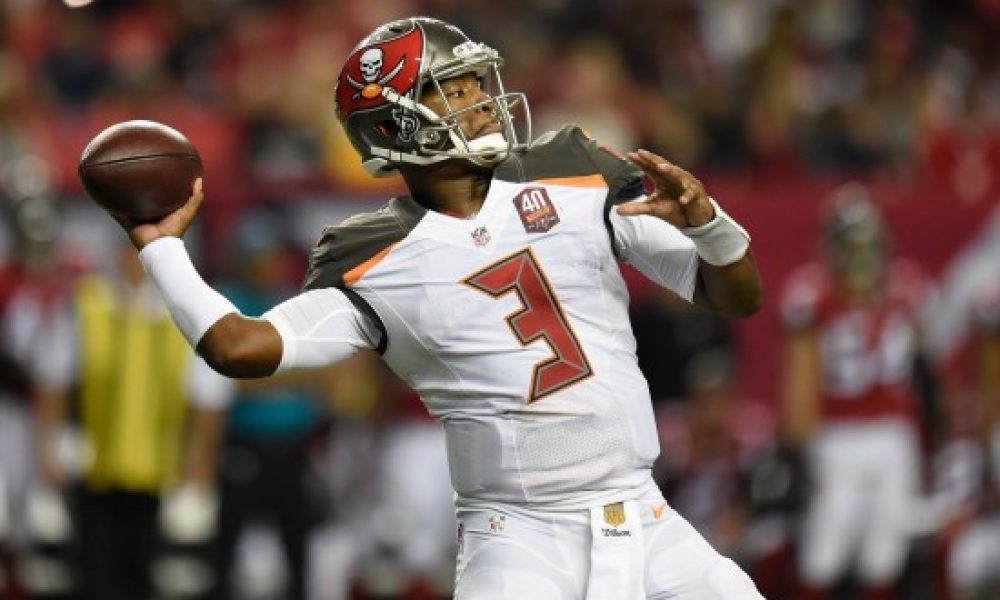 USA Today
Buccaneers don't view Jameis Winston as a bust
The Tampa Bay Buccaneers this offseason made the big-splash move by acquiring star quarterback Tom Brady in free agency.
The transaction immediately pushed veteran quarterback Jameis Winston out of the window of their plans. Despite that, Buccaneers' general manager Jason Licht voiced that he believes Winston has a bright future ahead of him, according to Jenna Laine of ESPN.
"We have a lot of respect for Jameis. Jameis was still part of our plan if things went a different route," Licht said. "We've got a lot of respect for him. I thought he did a lot of great things, and anybody in our office or building would say the same thing. He did some spectacular things for us. I would never say that, personally — and I think I speak on behalf of the organization — that he's a bust. I think he's got a bright future ahead of him."
Winston had his fair share of struggles over the years, but he was very much in the team's plans if they were unable to land Brady. There was also reports that Teddy Bridgewater was a target in free agency, but that pursuit never came to fruition.
It was a tough decision that the Buccaneers had to make to move forward with another quarterback. Winston has had his shortcomings with turnovers and his decision-making, but he will have the chance to get a fresh start with another franchise. Only time will tell if this was the right path for Tampa Bay to take.