Chiefs QB Patrick Mahomes talks about restrictions of new contract
By Ryan Ward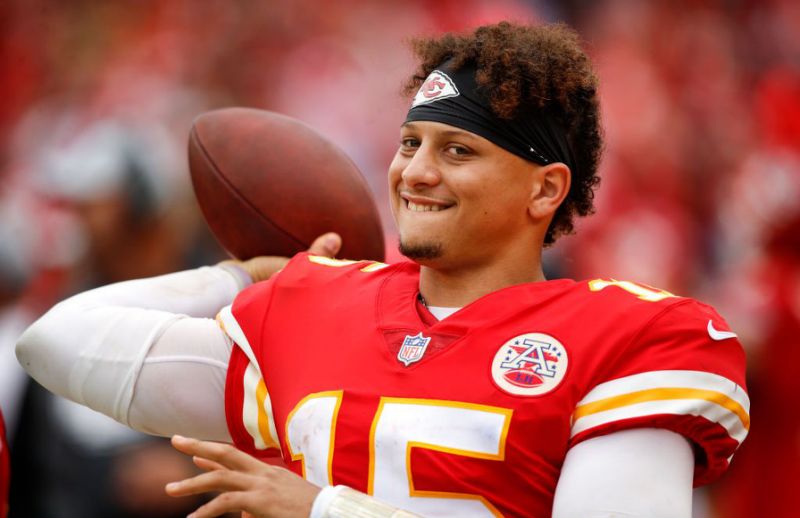 Throughout much of the offseason, it was believed that Patrick Mahomes would secure a record-breaking extension from the Kansas City Chiefs.
That came earlier this week as he secured a 10-year deal worth up to $503 million that runs through the 2031 season. With that comes some restrictions as he revealed during Tuesday's press conference that he can't participate in things such as basketball, baseball, or jet skiing. (H/T Charean Williams on Pro Football Talk)
Want $250 to bet on NFL futures?
"I still don't think I'm allowed to play basketball," Mahomes said. "I'm sure baseball is not going to be allowed as well. I know there are a lot of [things he is prohibited from doing]. They have everything from like jet skiing to I don't know what all the things are. I read a lot of them. It's every pretty much physical activity you can possibly do. I'll probably be sticking to football and video games for awhile now."
That shouldn't come as much of a surprise given that he's committed to the biggest contract in NFL history. The Chiefs are banking on him fulfilling his commitment to the best of his ability. As a result he would need to avoid situations away from football that could hurt him.
Mahomes had come under fire early last year after a video of him playing basketball surfaced. It didn't take long for the Chiefs to ban him from playing any more basketball as it could lead to a possible injury that could significantly hinder his play on the field.